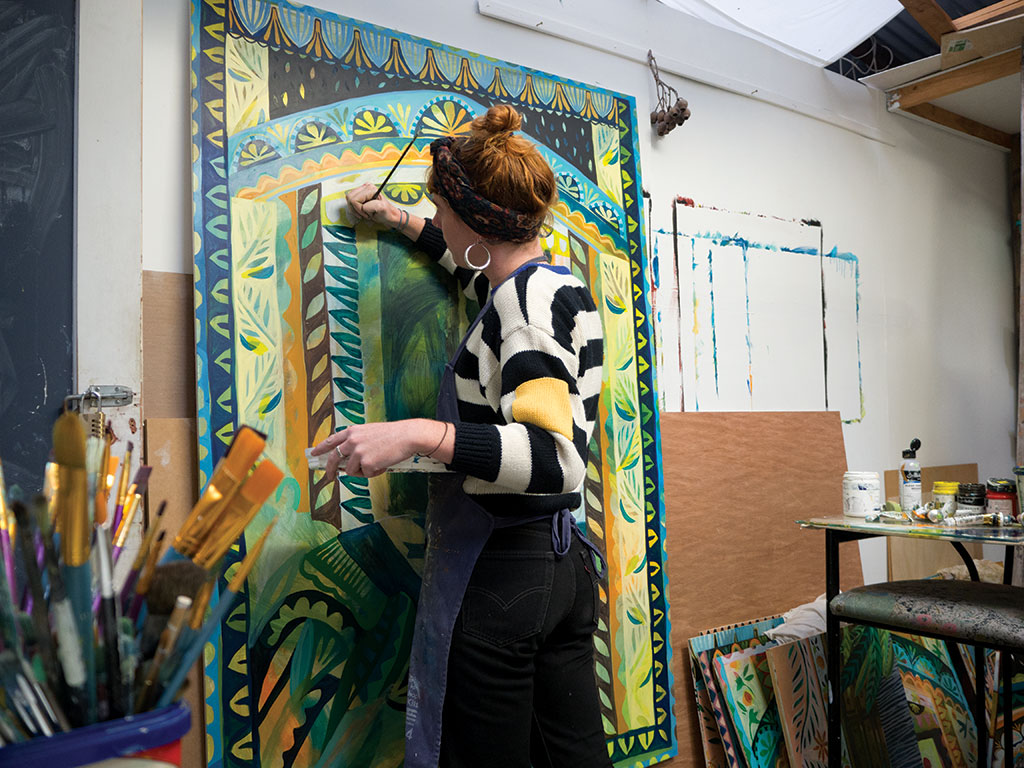 ELLIE HANNON
2015 SPEAKER
2017 SOLO EXHIBITION ARTIST
Ellie Hannon is an Australian Artist whose practice engages with painting, drawing, ceramics and mural work. Drawing inspiration through experience Ellie establishes a visual narrative surrounding the themes of values, beliefs, possessions and the natural environment.
Inviting the viewer to immerse themselves in spaces of awe, contemplation and mysticism, Ellie is fascinated with handmade objects and the way in which artefacts, forms of architecture and textiles can be a time capsule of unique narratives, histories and memories.
Since completing her Bachelor of Fine Art at Newcastle University in 2009 Ellie has spent 3 years living in South East Asia and has exhibited work throughout Indonesia and Singapore. Returning to Australia in 2014, Ellie has focused on her professional practice as an artist exhibiting at the Corner Store Gallery in Orange, yearly Solo exhibitions in Newcastle at Newcastle Art Space, Forsight Gallery and The most recent at her studio as a part of the MAKEit MADEit conference.
Website:  www.elliehannon.com