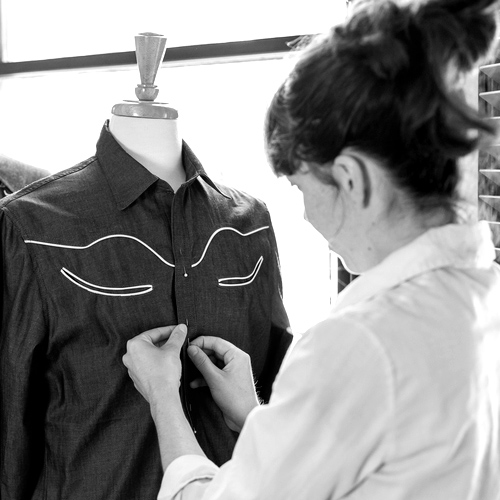 JESSICA LEDGERWOOD - BIPPY JEAN
2015 SPEAKER
I'm Jessica Ledgerwood, a person who loves designing and sewing. I am a self-taught designer/seamstress and started up the label Bippy Jean in 2014 after my ideas for fashion gained acceptance into the NEIS scheme, a support scheme for small business startups.
Initially, I was making women's clothing but quickly diverted to a niche market of making men's collared shirts. I see my daily job as searching for good quality natural fabrics such as linen or organic cotton and then turning it into unique and funky style shirt. I have been using a western inspired style throughout all my shirts so far, and I use a lot of bright patterns, embroidery, coloured piping, and different coloured press studs.
My business focus is on making one-off bespoke shirts, reaching customers mostly through the Olive Tree Markets in Civic Park, but I also currently sell a selection of shirts through a retailer in Newcastle called Ramjet.