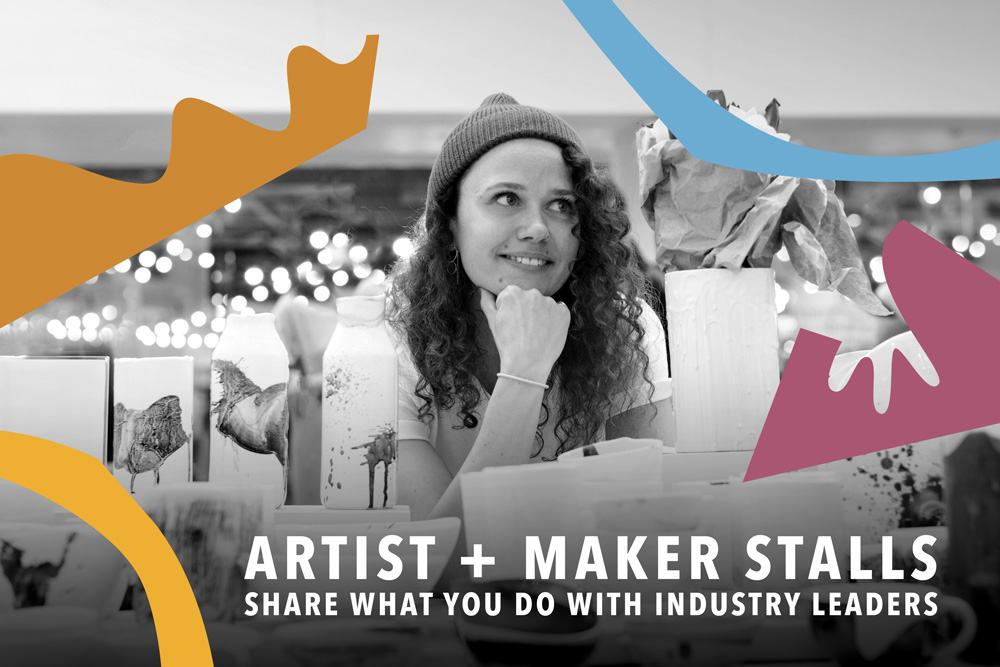 ARTIST + MAKER STALLS
At MAKEit MADEit Conference this year we've created new opportunities for you to share your work with a wider audience to help boost your profile.
We have a limited amount of stalls suited to artists, designers, and makers wanting to share what they do best at this year's conference. Whether you are a group, a single practitioner or have something unique and different you feel matches our event, we'd love for you to enquire about one of our Artist and Maker Stalls.
Your work will be seen by many industry leaders and creatives visiting from around Australia and abroad in attendance at this year's MAKEit MADEit conference.
To find out more, please send your CV and what you do best via the link below.
We'd love to hear from you.
Join us on July 21 at Newcastle Conservatorium for what will be our grandest MAKEit MADEit to date. Hear from leading artists, makers and designers while learning valuable insights into their practice and their business.
Gain inside knowledge on your industry through talks, discussions and teachings. More importantly, shake hands, rub shoulders and enjoy a cold beer or two with creative industry leaders.