FEATURED SPEAKERS
For our fifth year, MAKE IT MADE IT Conference will bring together artists, designers, and makers from a wide range of practices from fine arts to precise products, Illustration to intricate designs. Our goal has always been to share a most diverse range of practices to not only entertain but also educate our audience.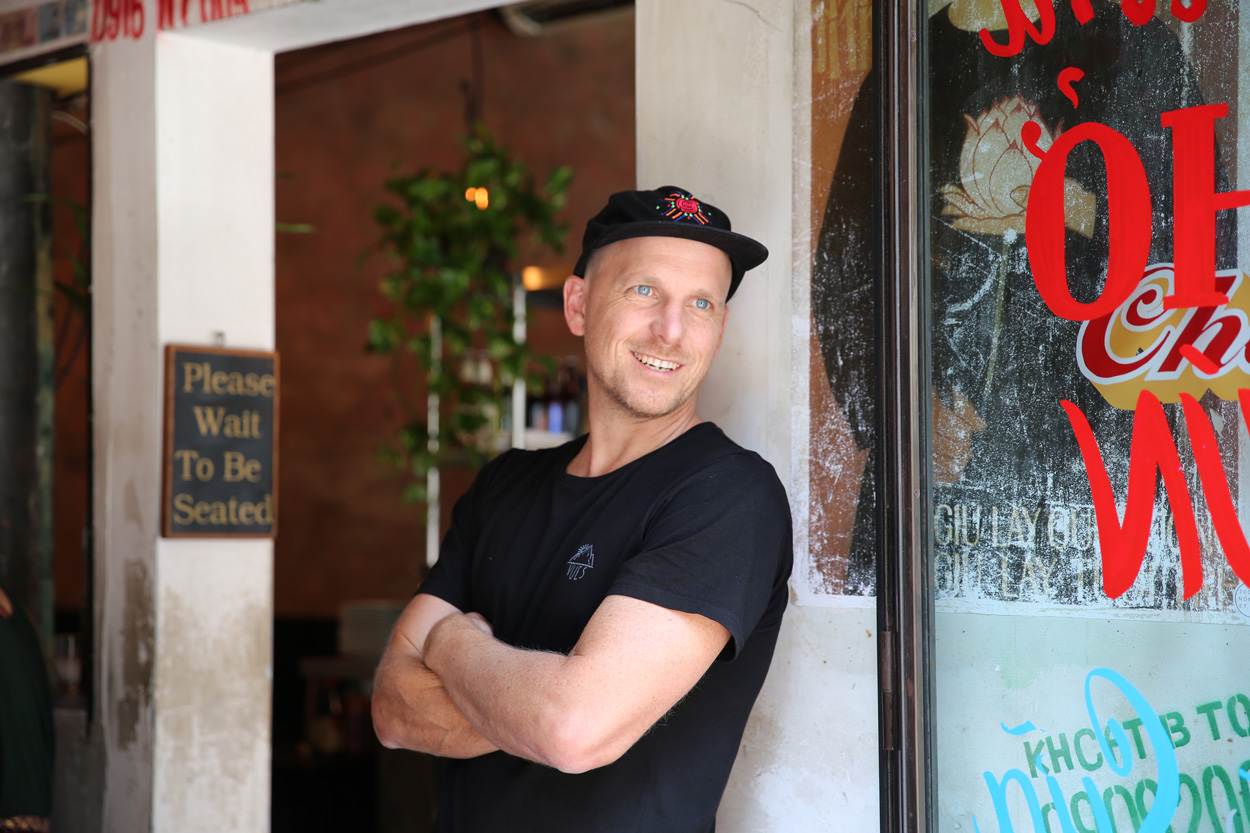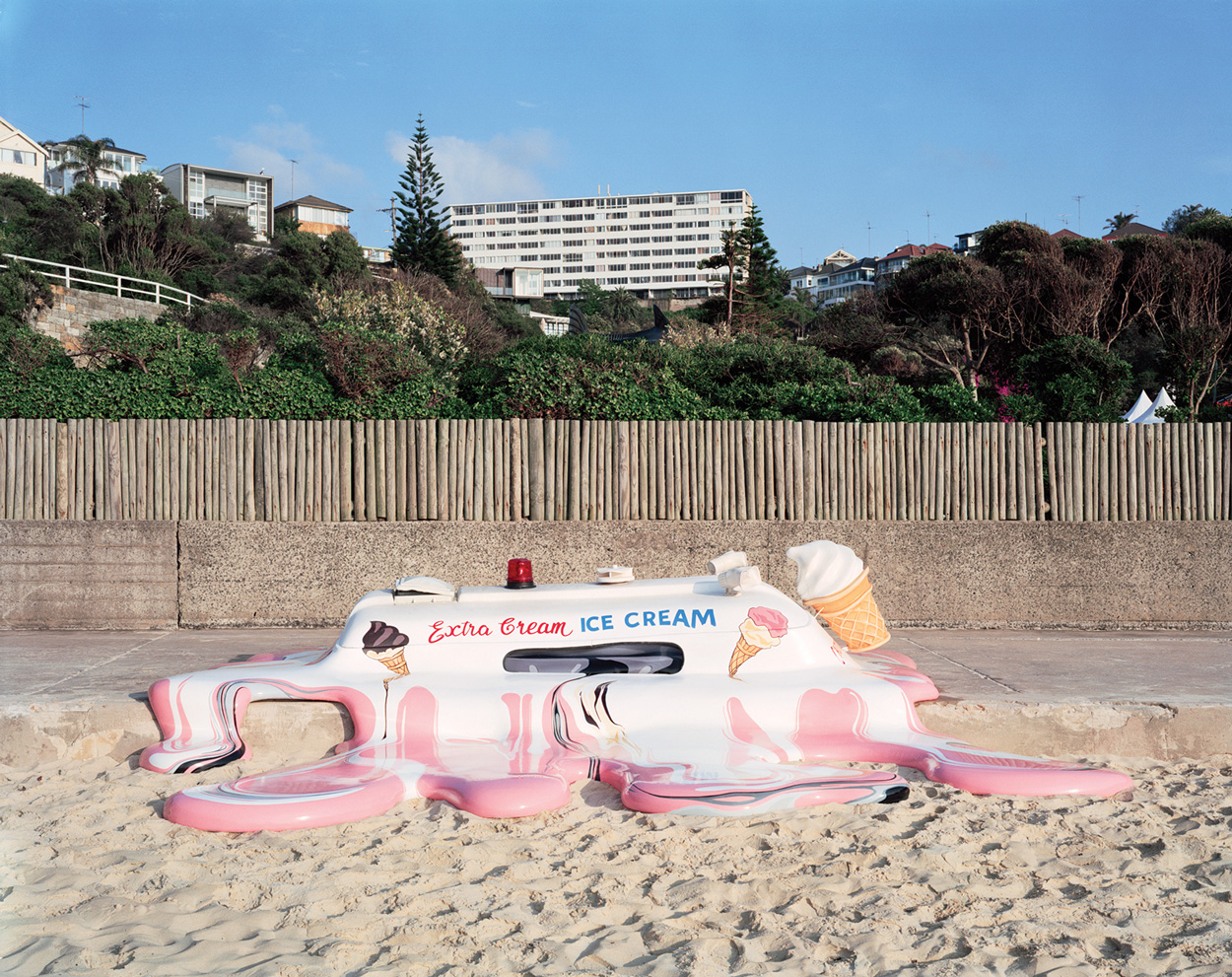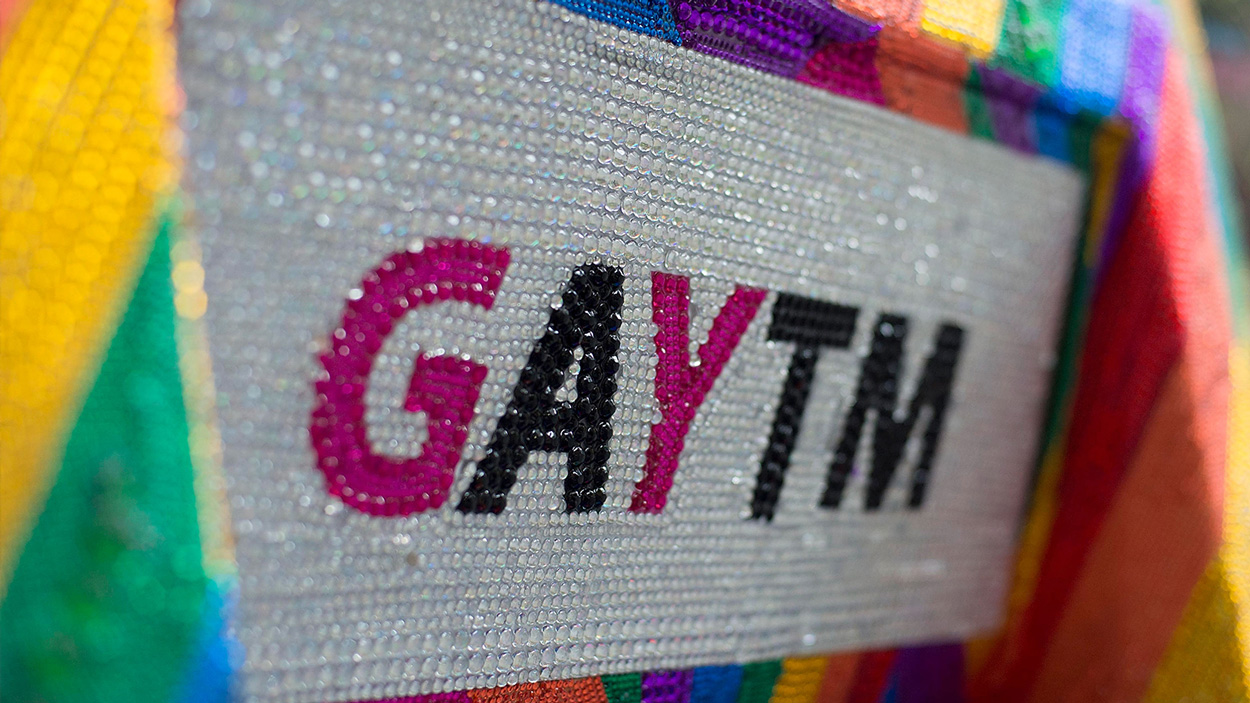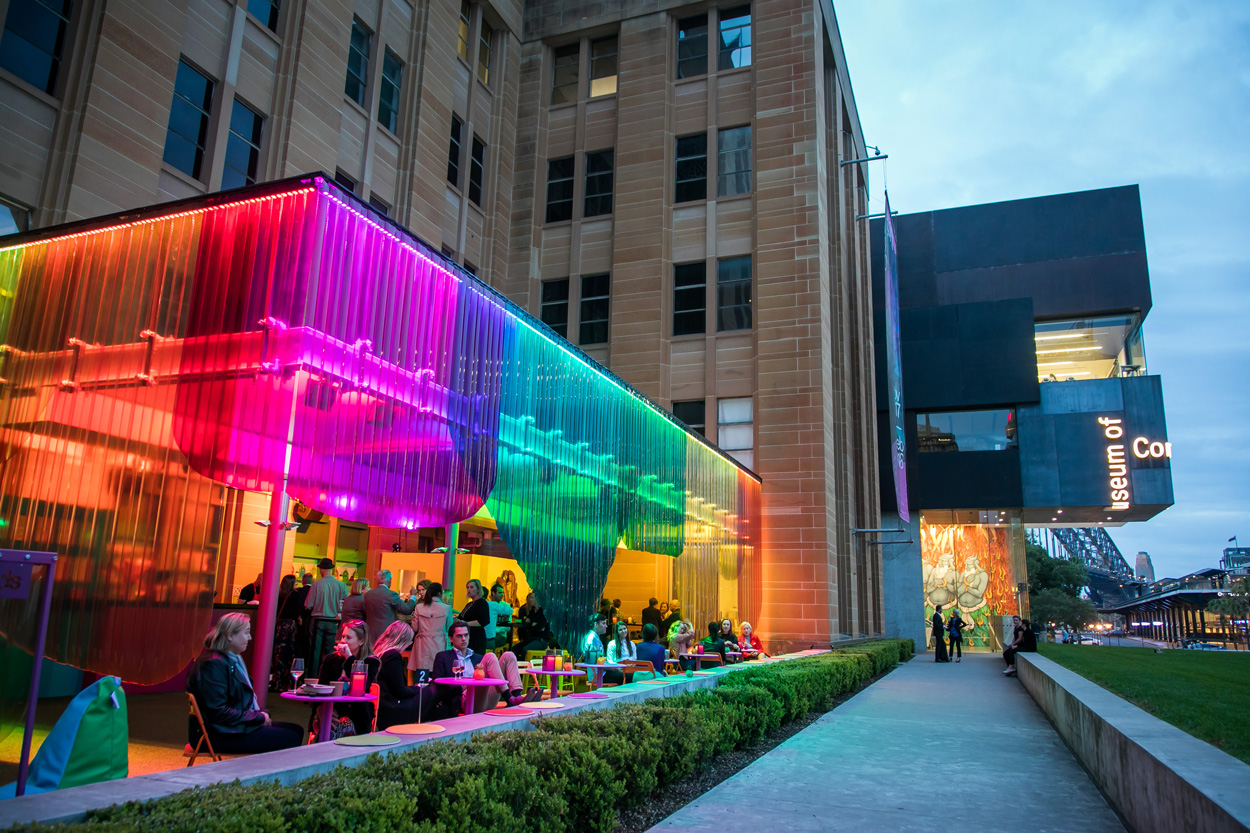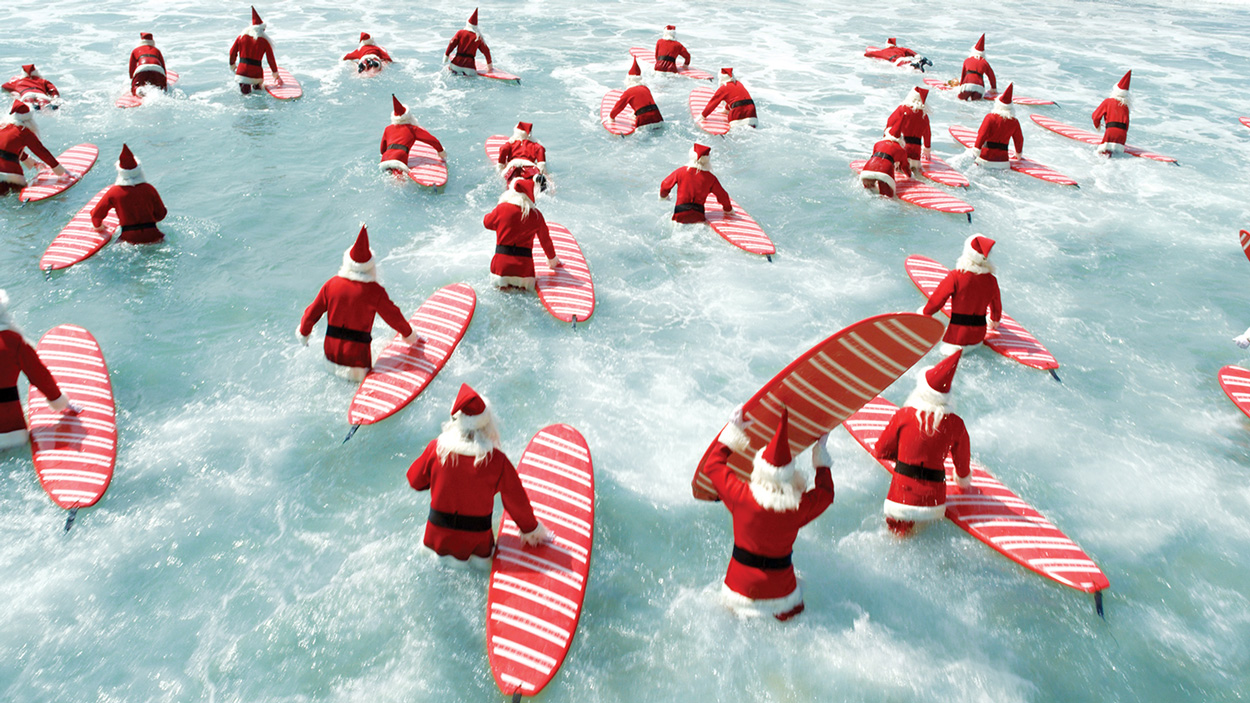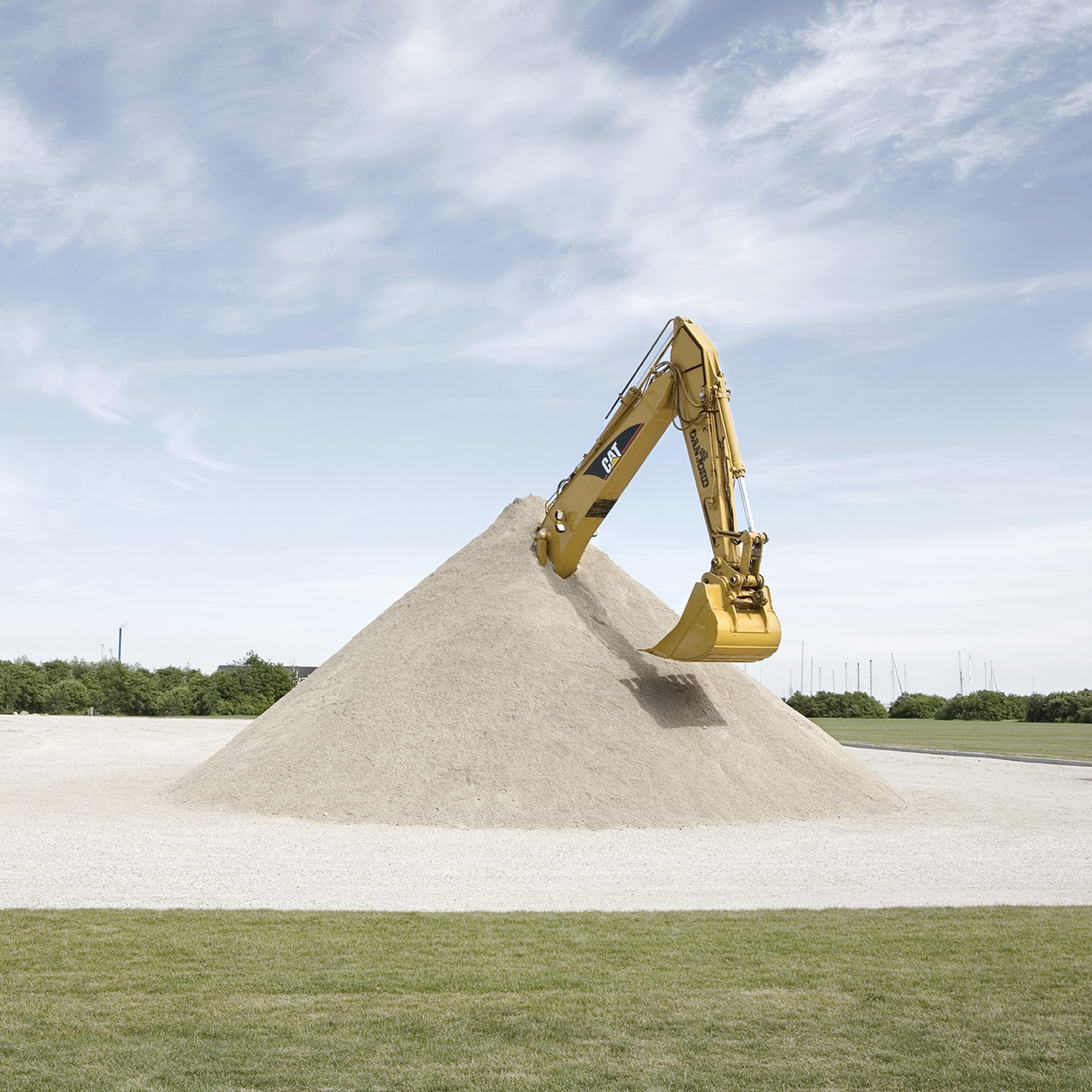 JAMES DIVE
James Dive is an internationally celebrated installation artist, director, and designer. His interdisciplinary practice is known for a strong conceptual bent, fused with a healthy disregard for established creative boundaries.
Dive's practice aligns with the design, cultural, commercial and civic sectors resulting in large scale public art, community and commercial installations, place-making, creative direction, film, way-finding, experience, events, architecture and interior design.
Dive was quoted as the 'highlight of Miami Basel' by The Guardian and was chosen for the cover of 'Wild Art', a Phaidon publication celebrating artists who challenge the art establishment.
He works from his studio in Chippendale, Sydney.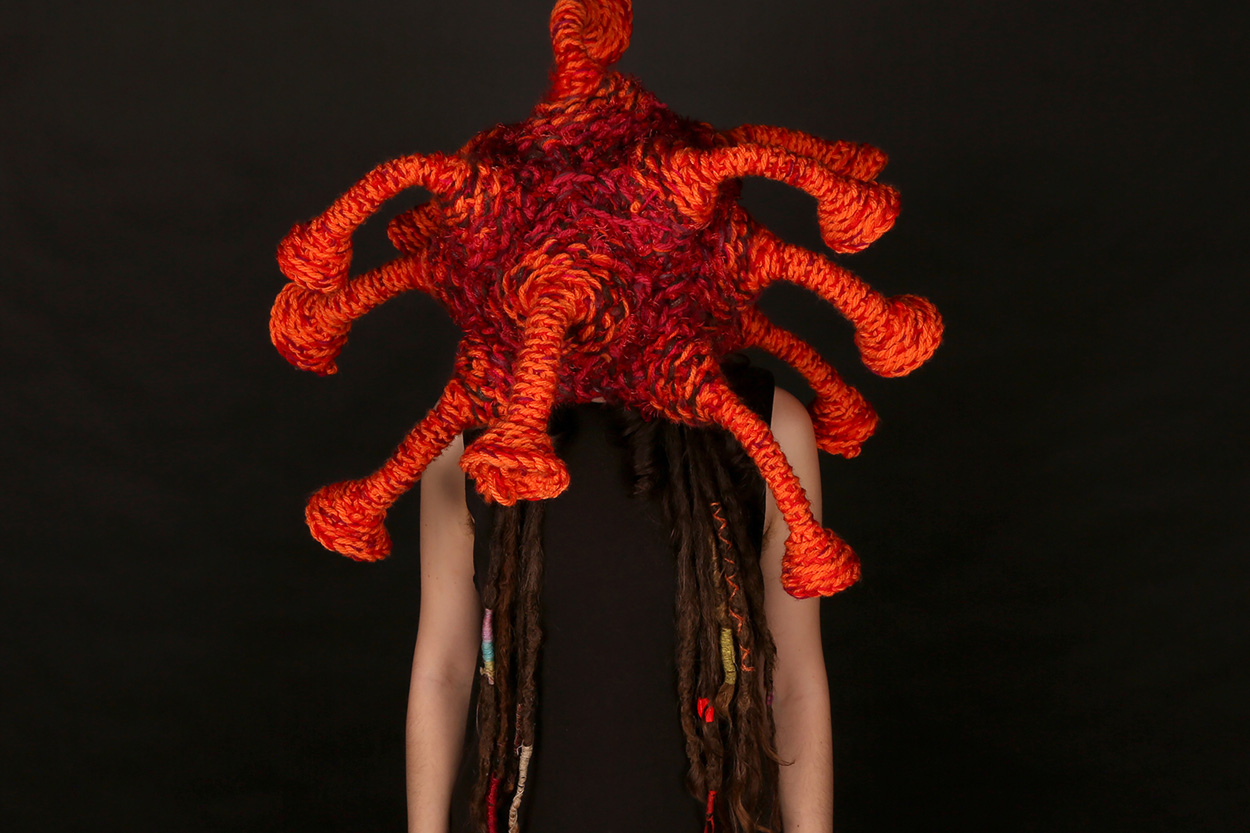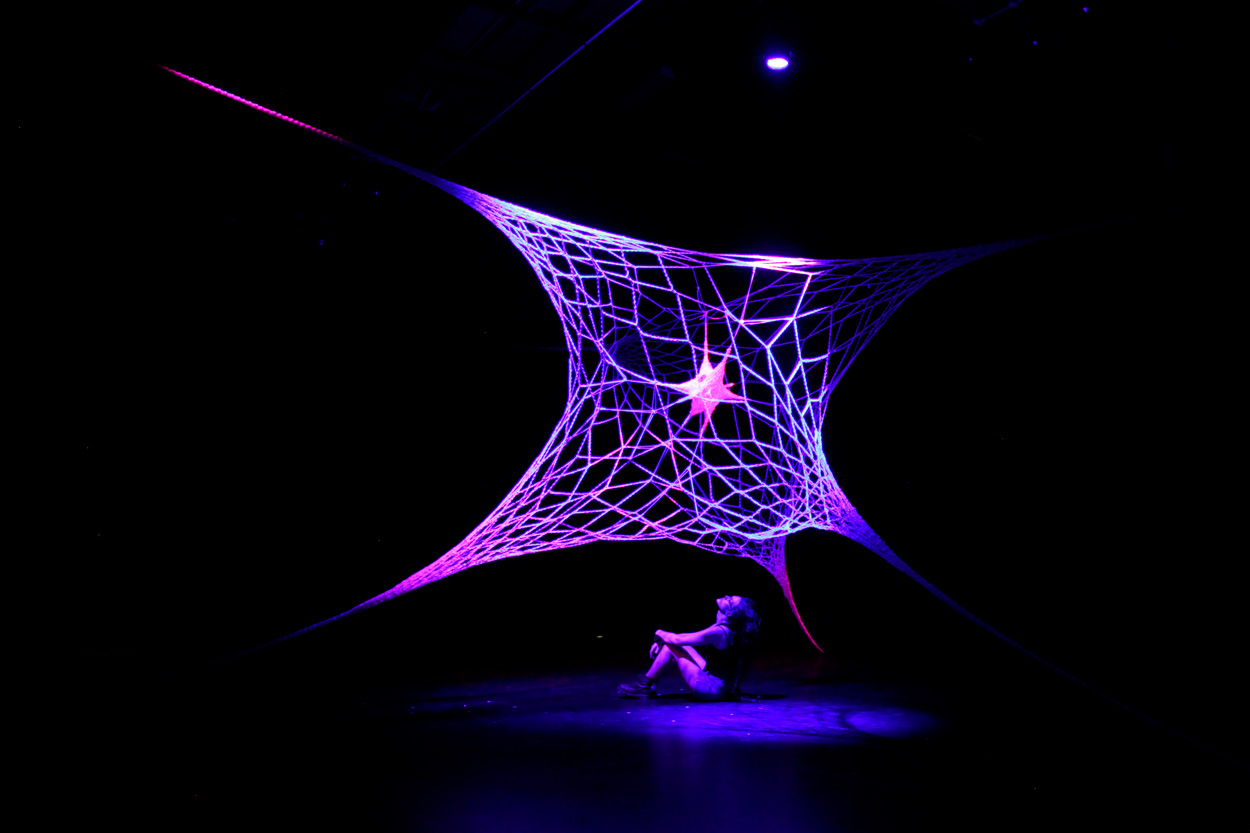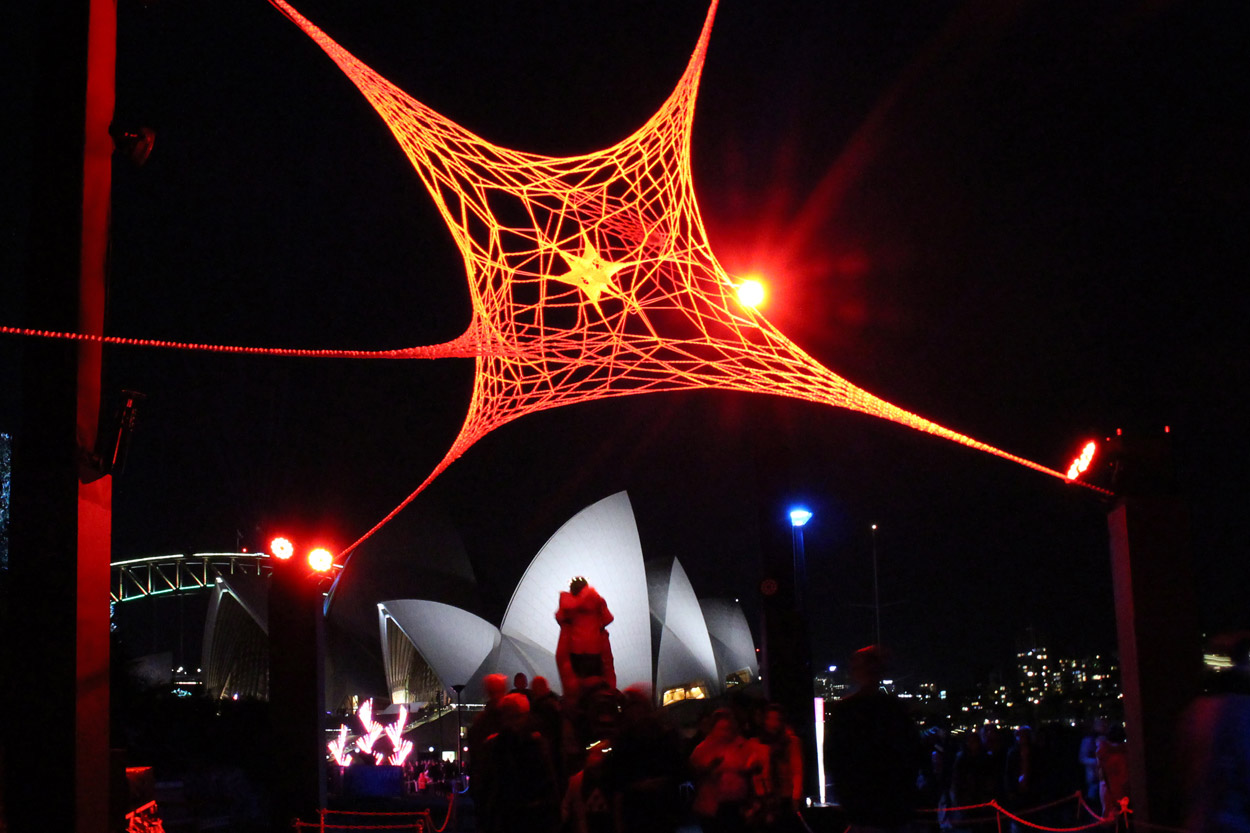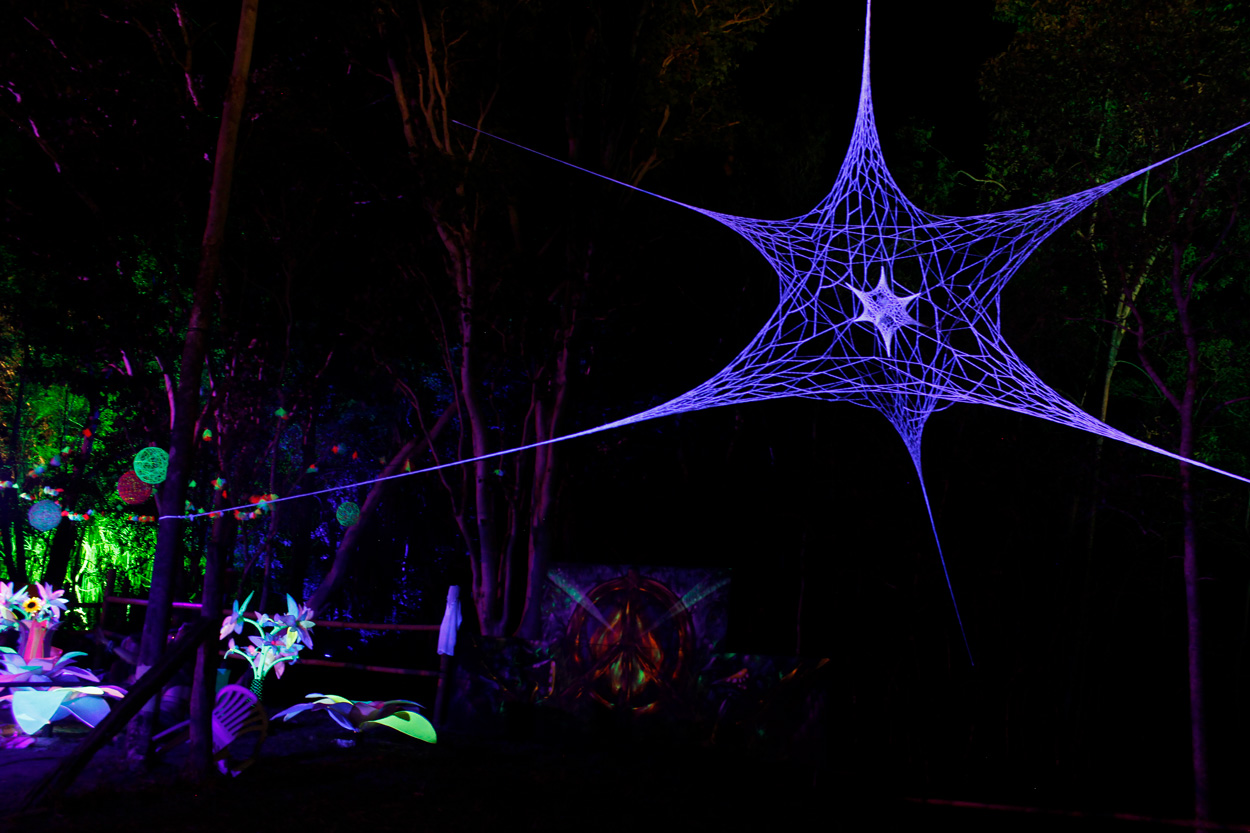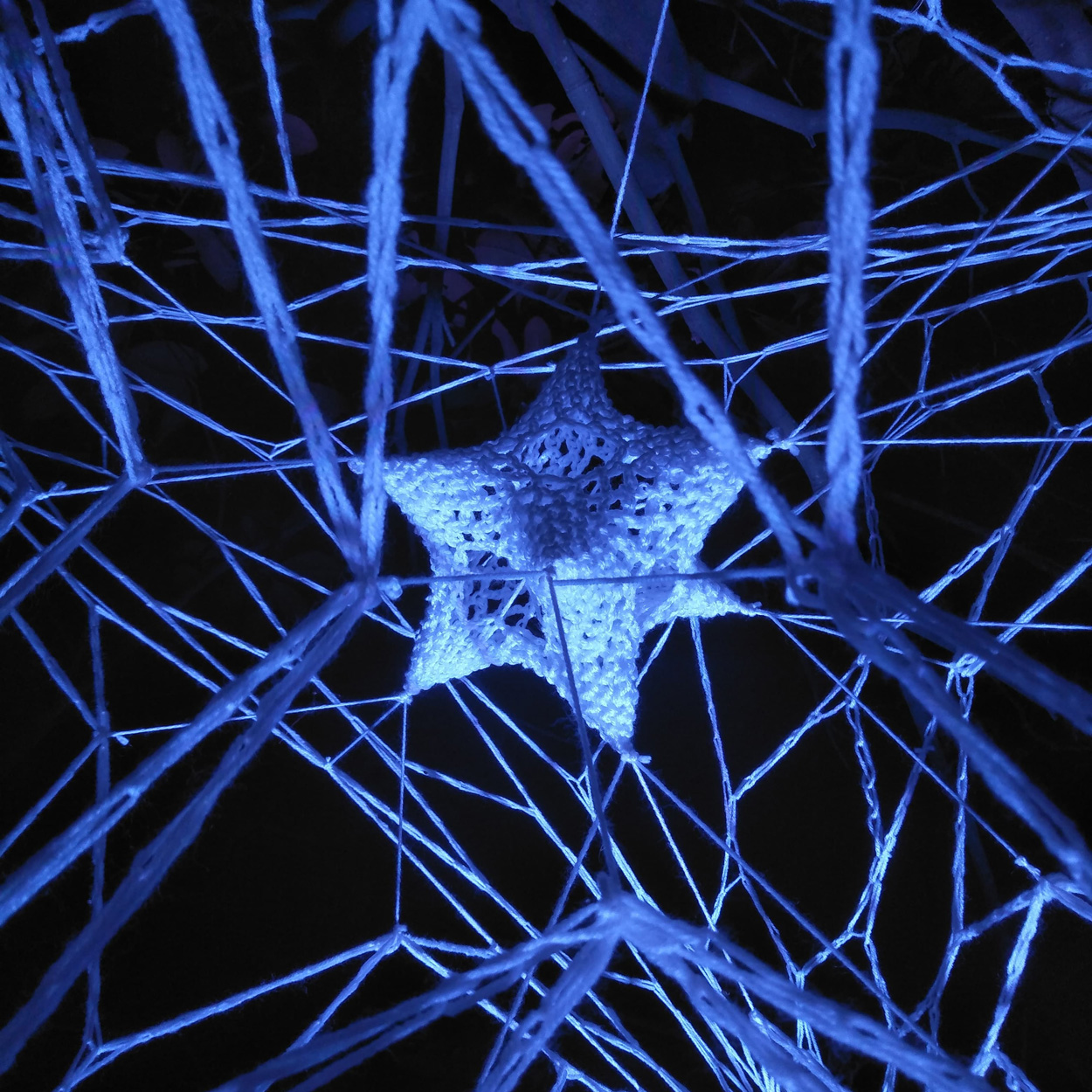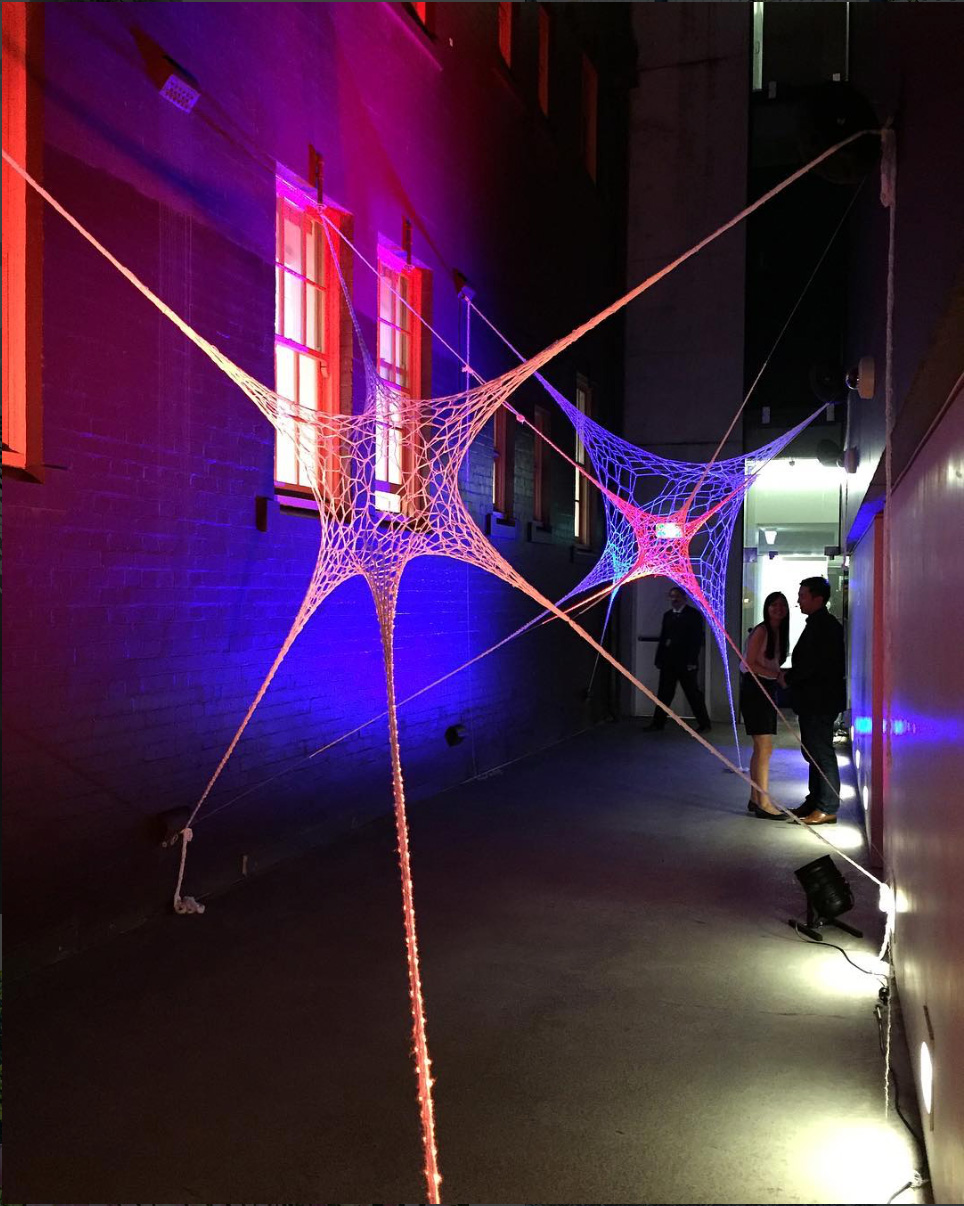 LOUISA MAGRICS
Louisa Magrics is a drummer and award-winning interdisciplinary artist based in Newcastle, Australia.
Specializing in large-scale crocheted installations, her work explores the poetic and aesthetic relationships between music and math. Winner of the 2015 Newcastle Emerging Artist Prize, Louisa has gone onto to exhibit work in major institutions such as The Museum of Contemporary Art, Perth Institute of Contemporary Art and Maitland Regional Art Gallery.
Her installation 'Hyperweb' was shown in the Royal Botanic Gardens for Vivid Sydney's 10th anniversary, 2018.
Louisa is currently studying a PhD in Fine Art at the University of Newcastle. Her research explores the practical and poetic relationships between rhythmic sequences and crochet forms.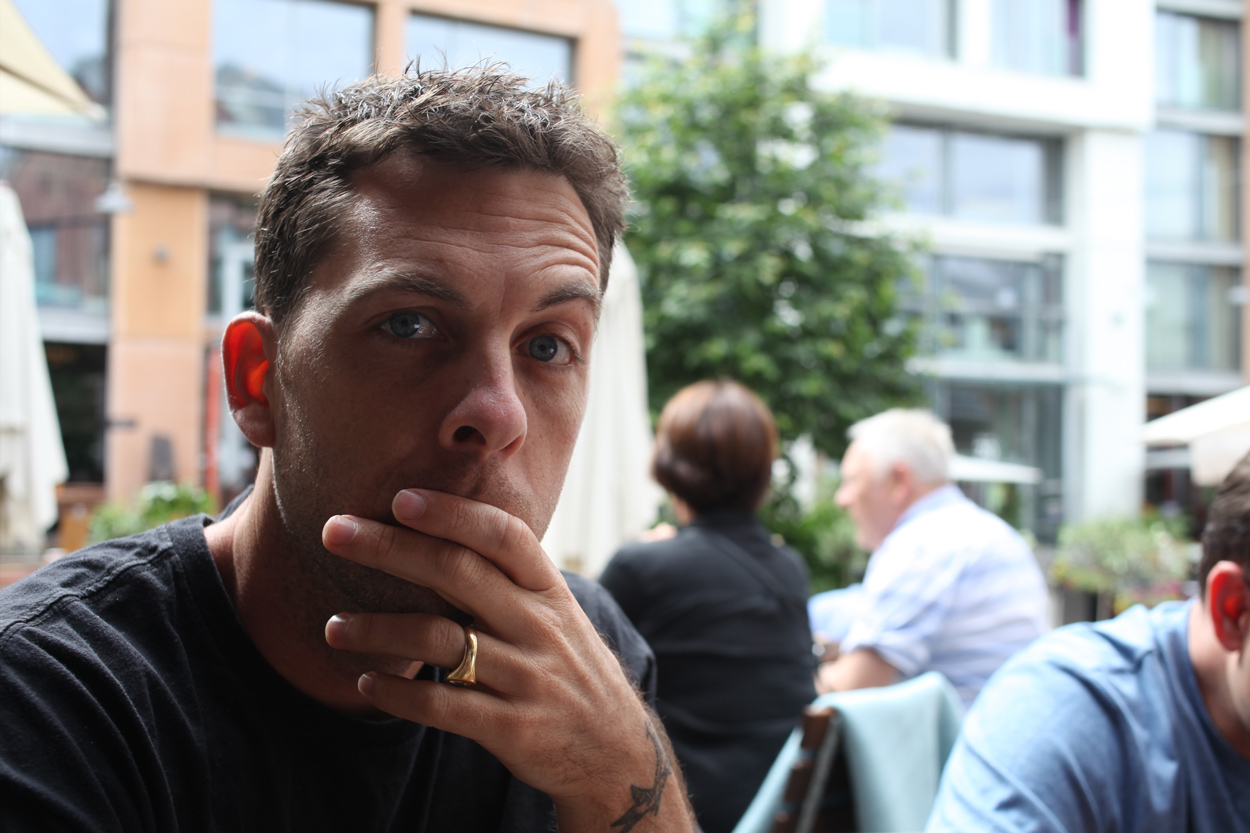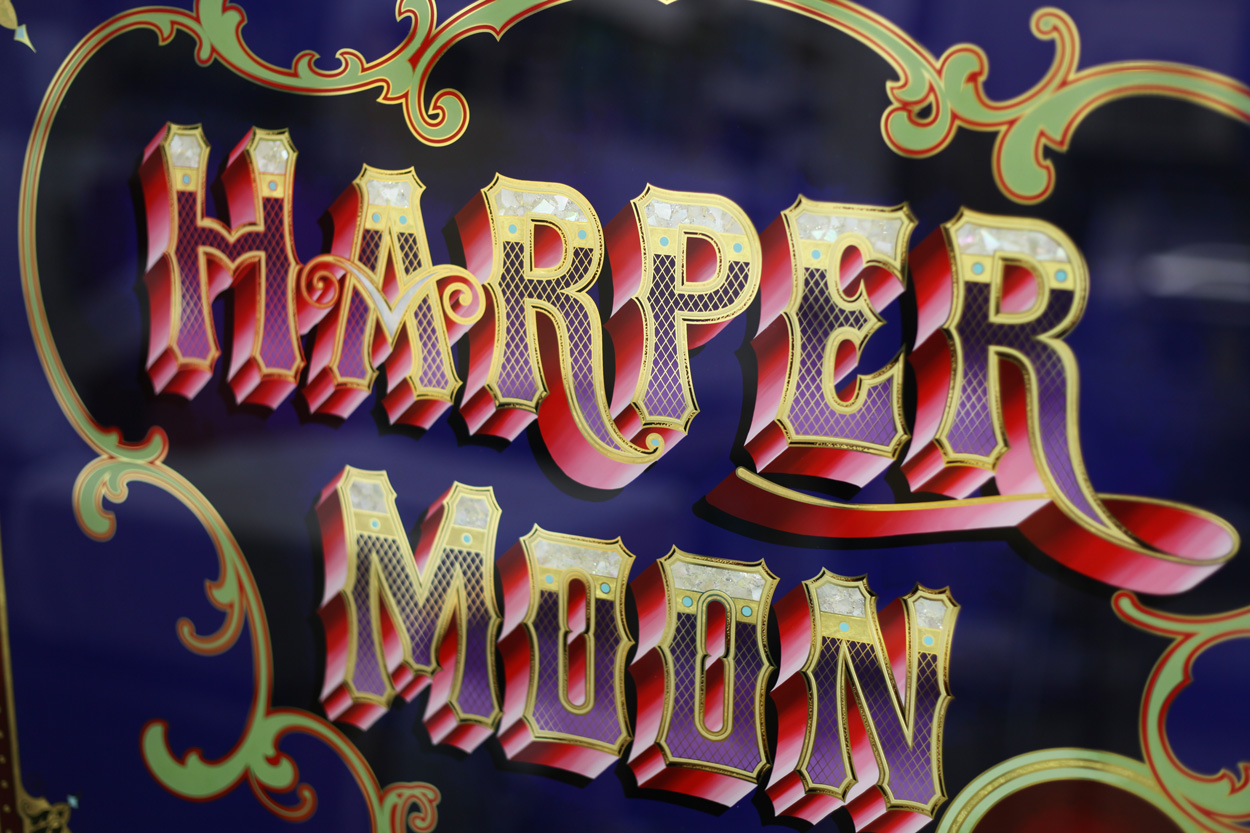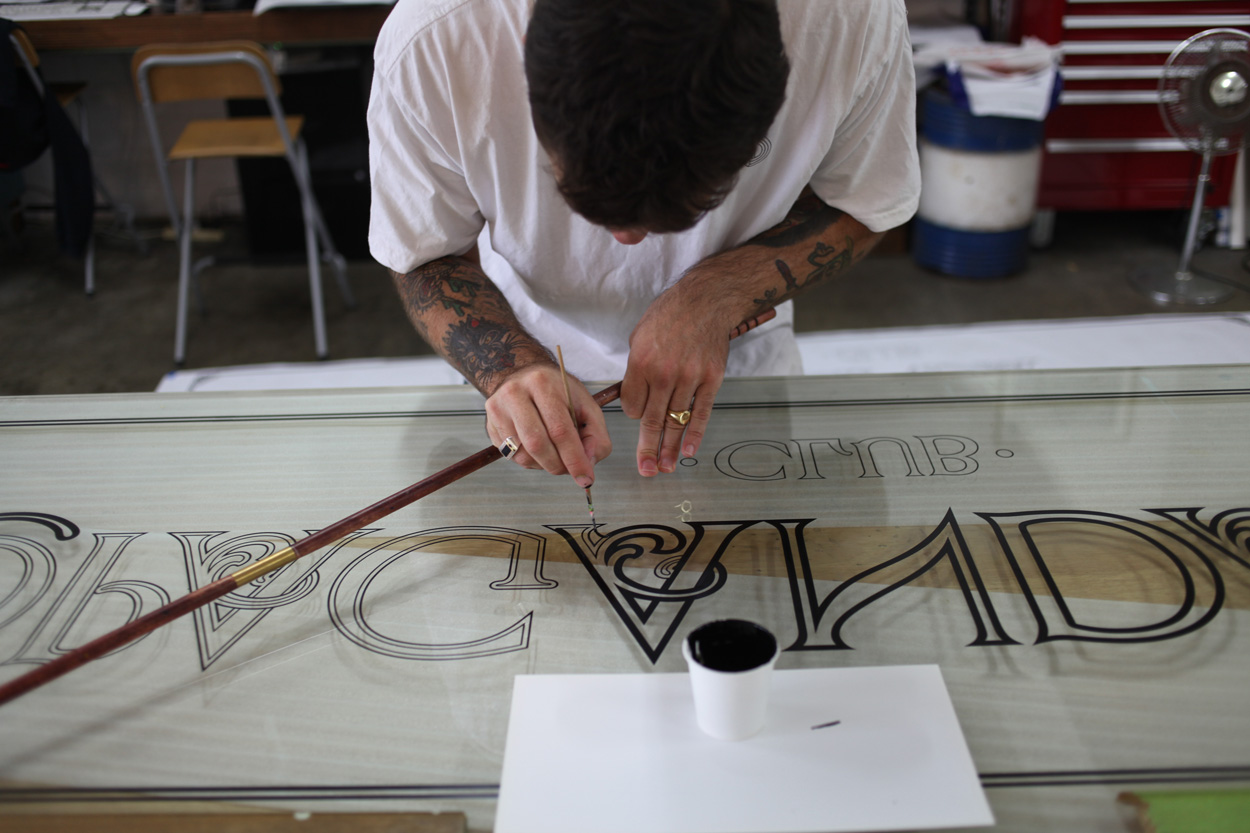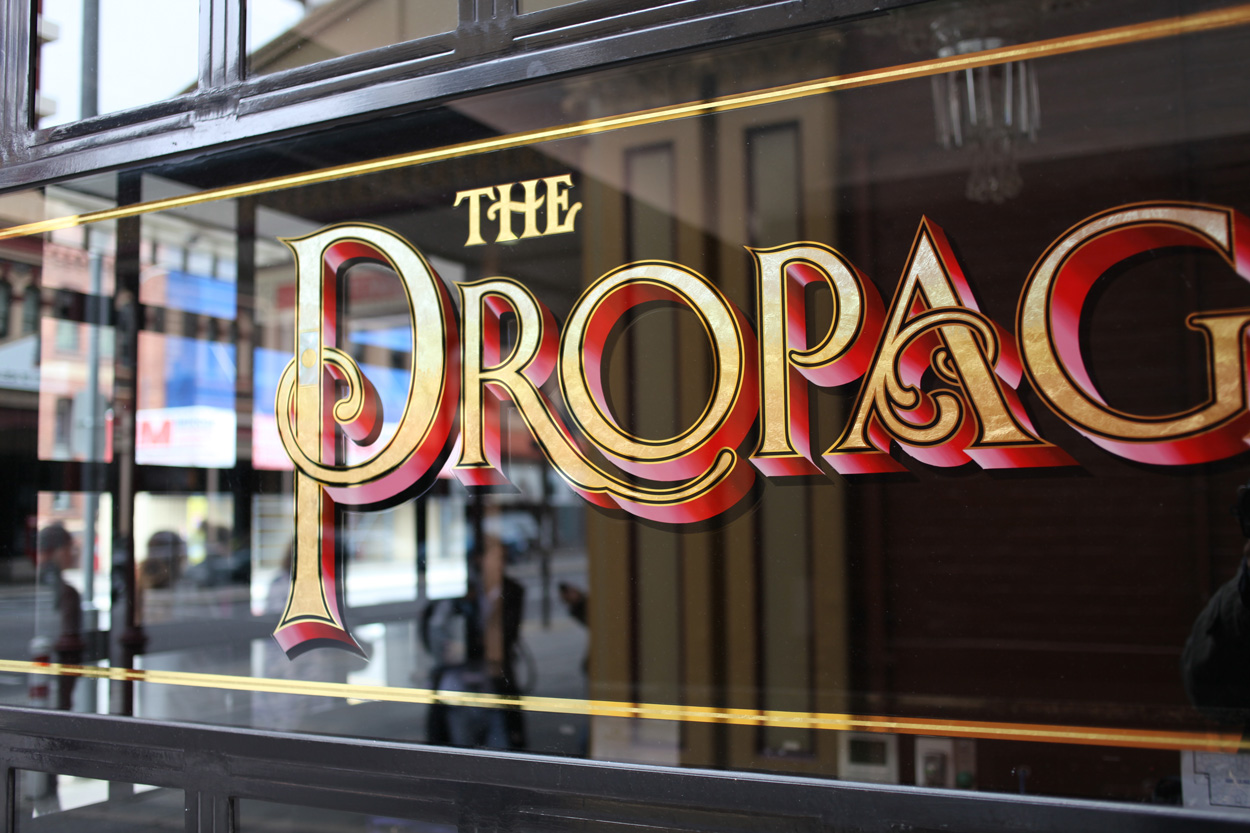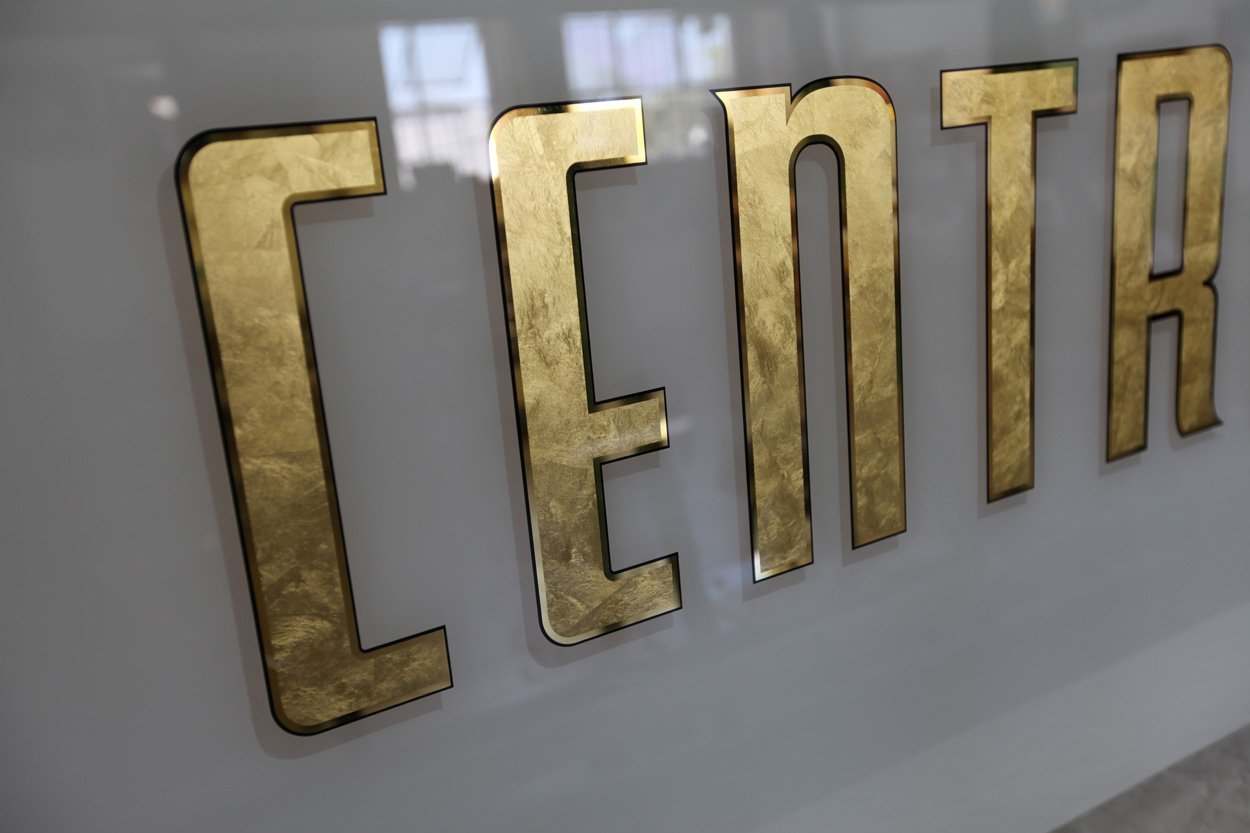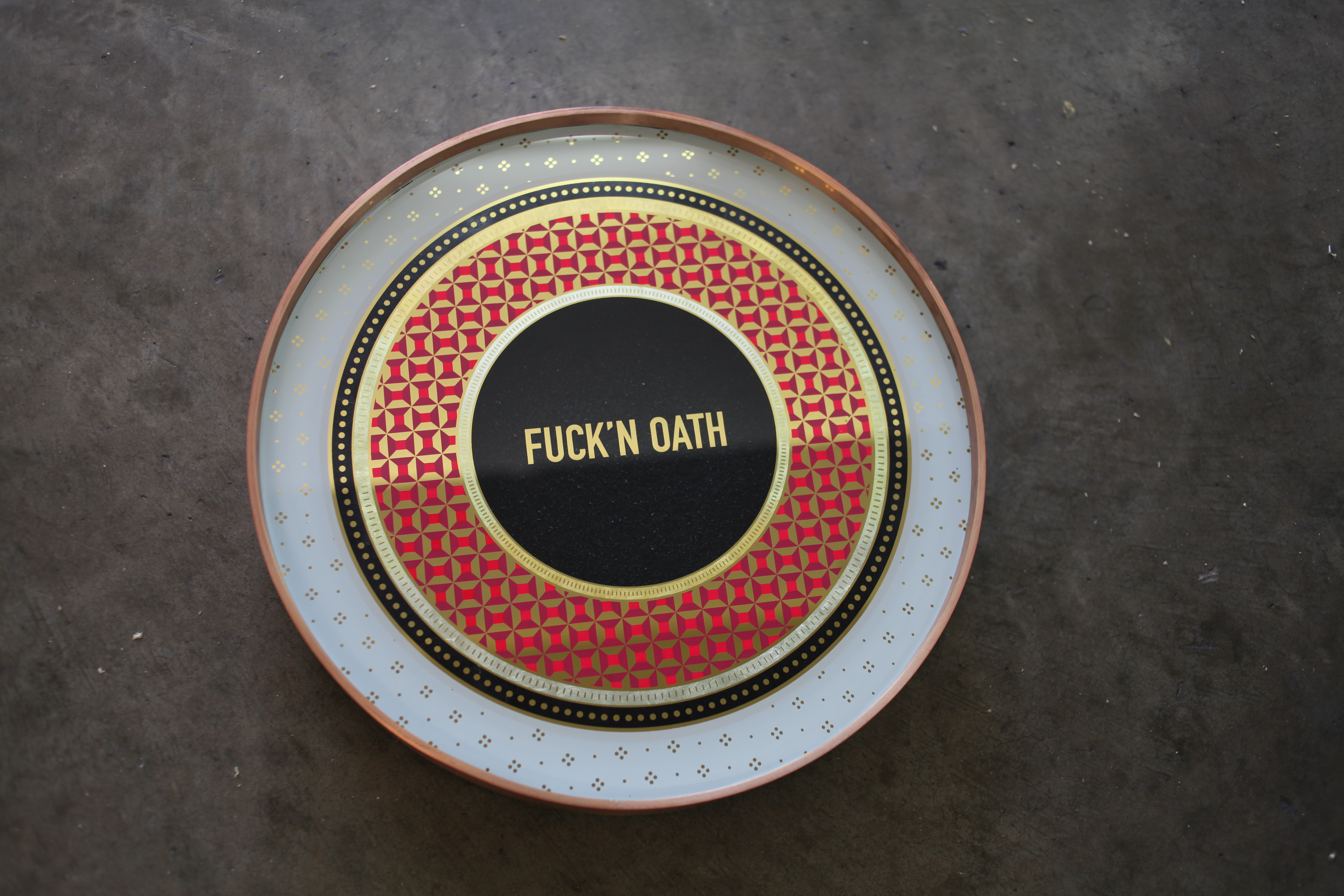 WILL LYNES
Will Lynes is a Sydney-based decorative artist and designer, who specialises in traditional hand-painted sign writing, murals, decorative glass art, and a variety of decorative painted finishes.
From a young age, his interest in hand-painted signage and the natural ageing process, has provided strong references for the work he now makes. After graduating from the Sydney Institute Design Centre, and working for over 10 years in Australia and overseas developing his techniques and experience, Lynes started his own company, Lynes & Co., in 2010.
Along with his commercial endeavours, Lynes has exhibited his work in a number of solo and group exhibitions both in Australia.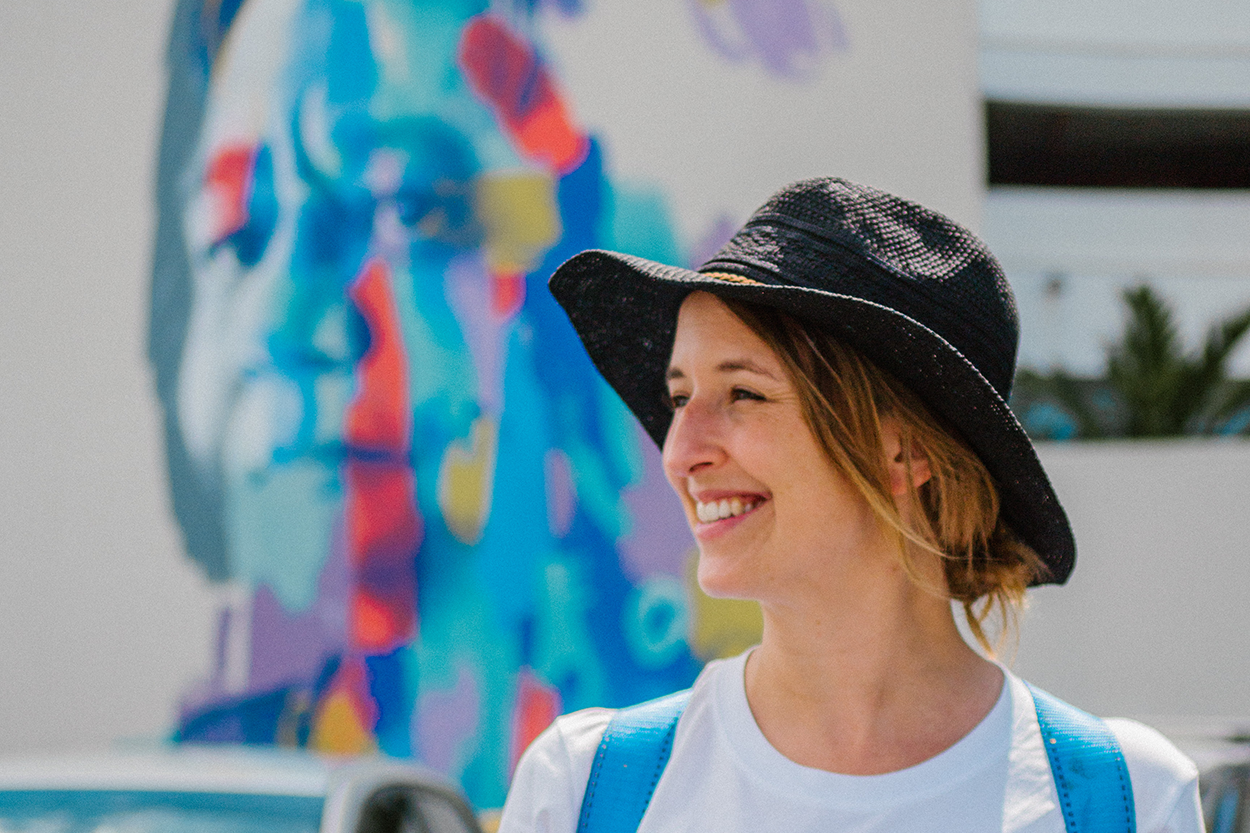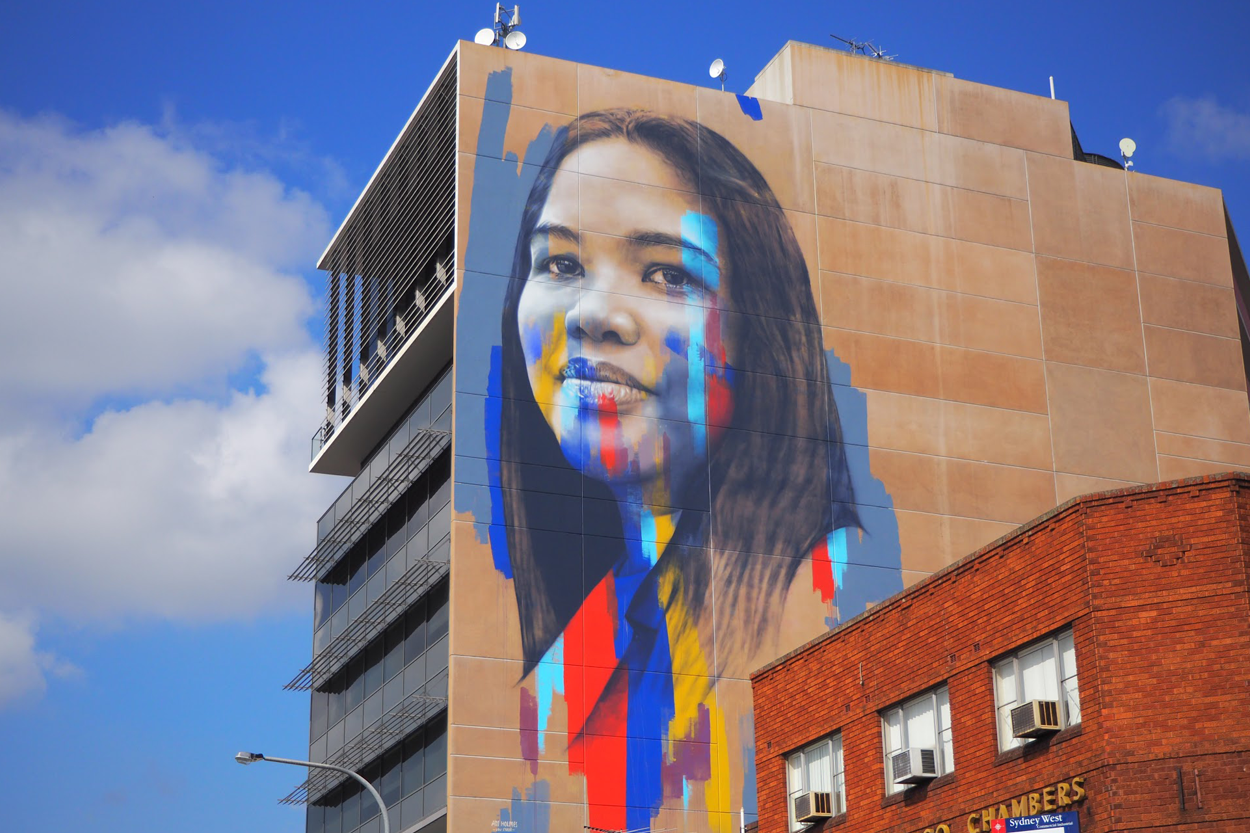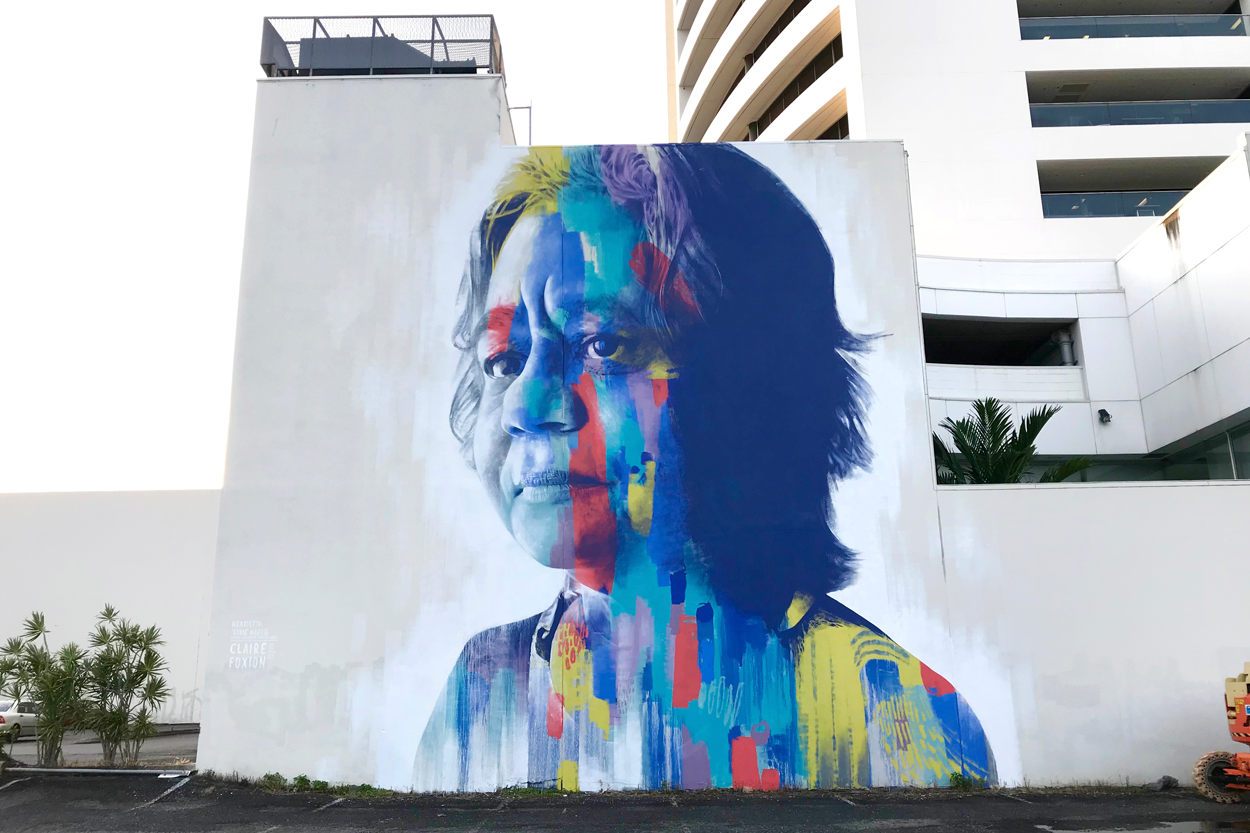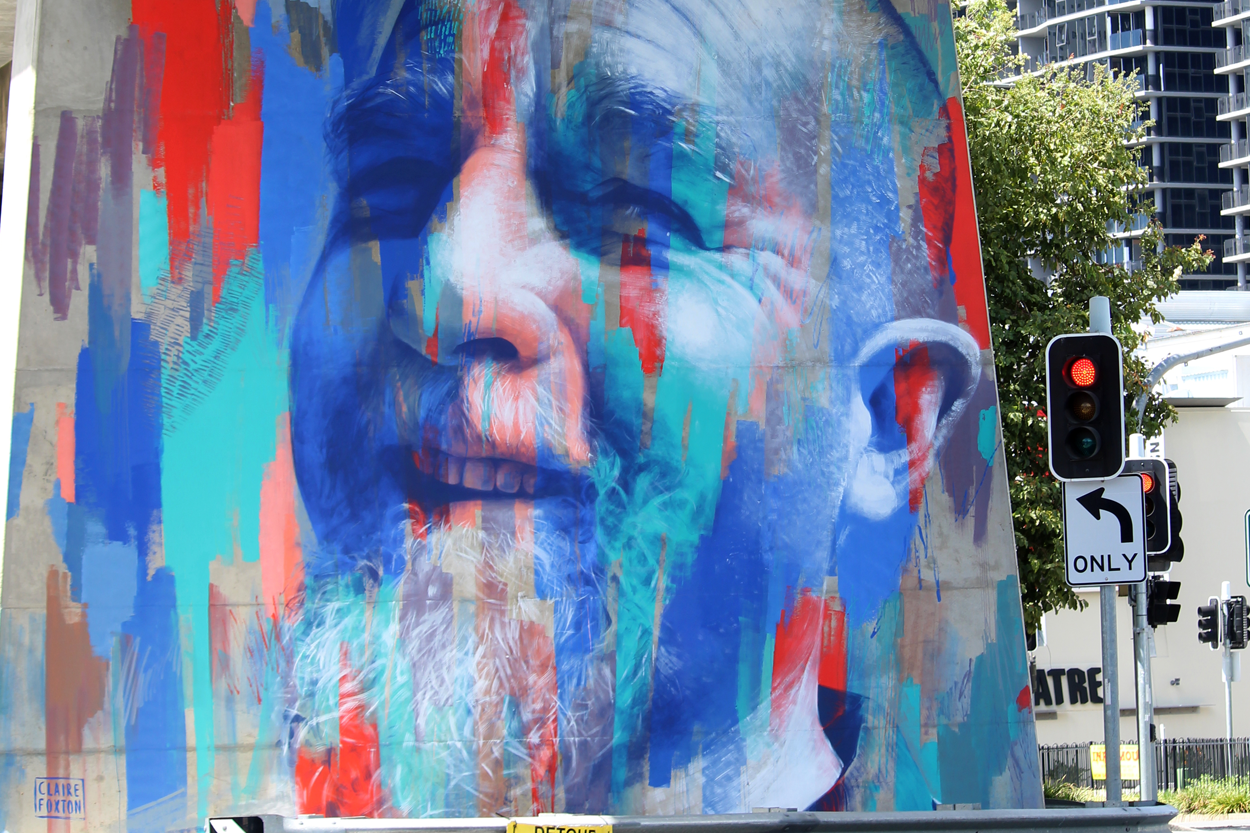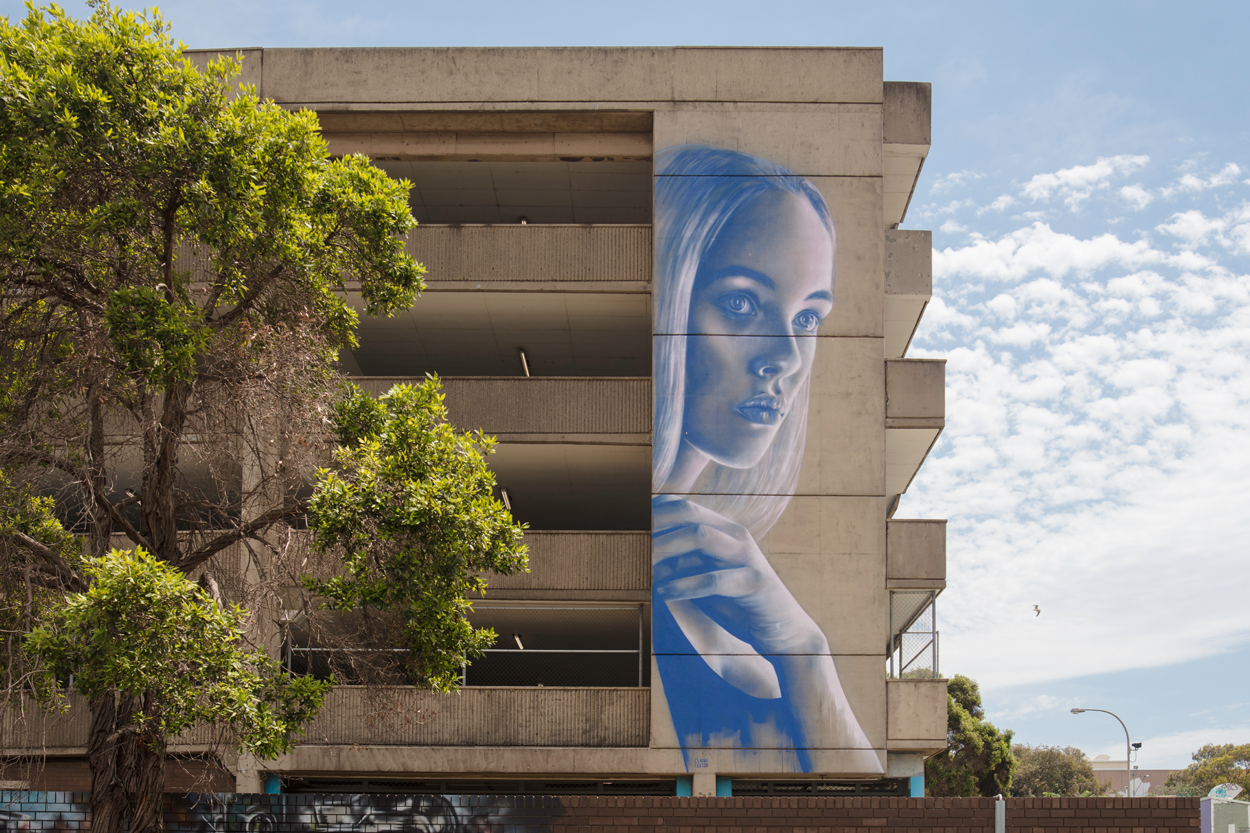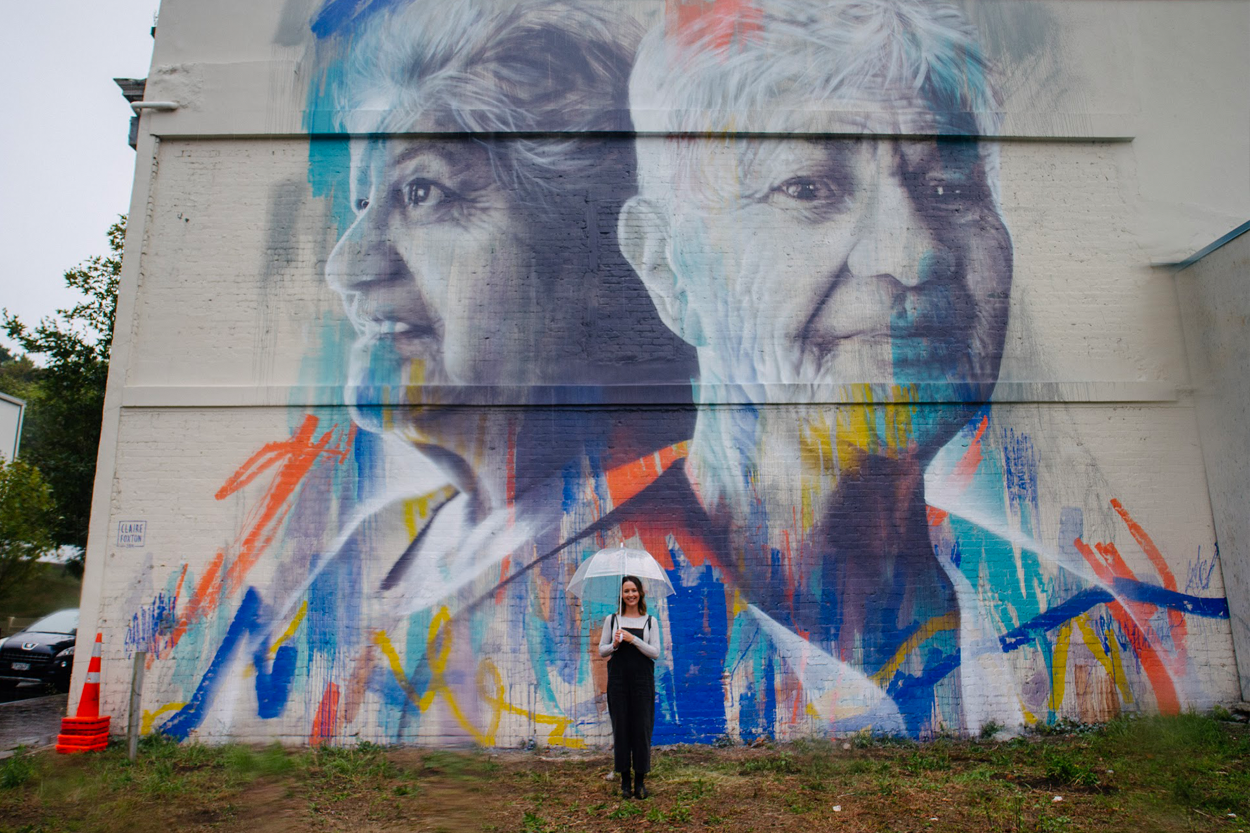 CLAIRE FOXTON
Claire Foxton is a Wollongong based artist and graphic designer who since 2016 has rapidly developed a large body of public art throughout Australia and New Zealand.
Through a hybrid of abstraction and realism, Claire's mural work explores the truth of a place and its people – the everyday heroes who help realise their communities.
Her large scale photorealistic portraits teeter on the edge of control and intuition, guided by her roots in design and influenced by characteristics of Abstract Expressionism.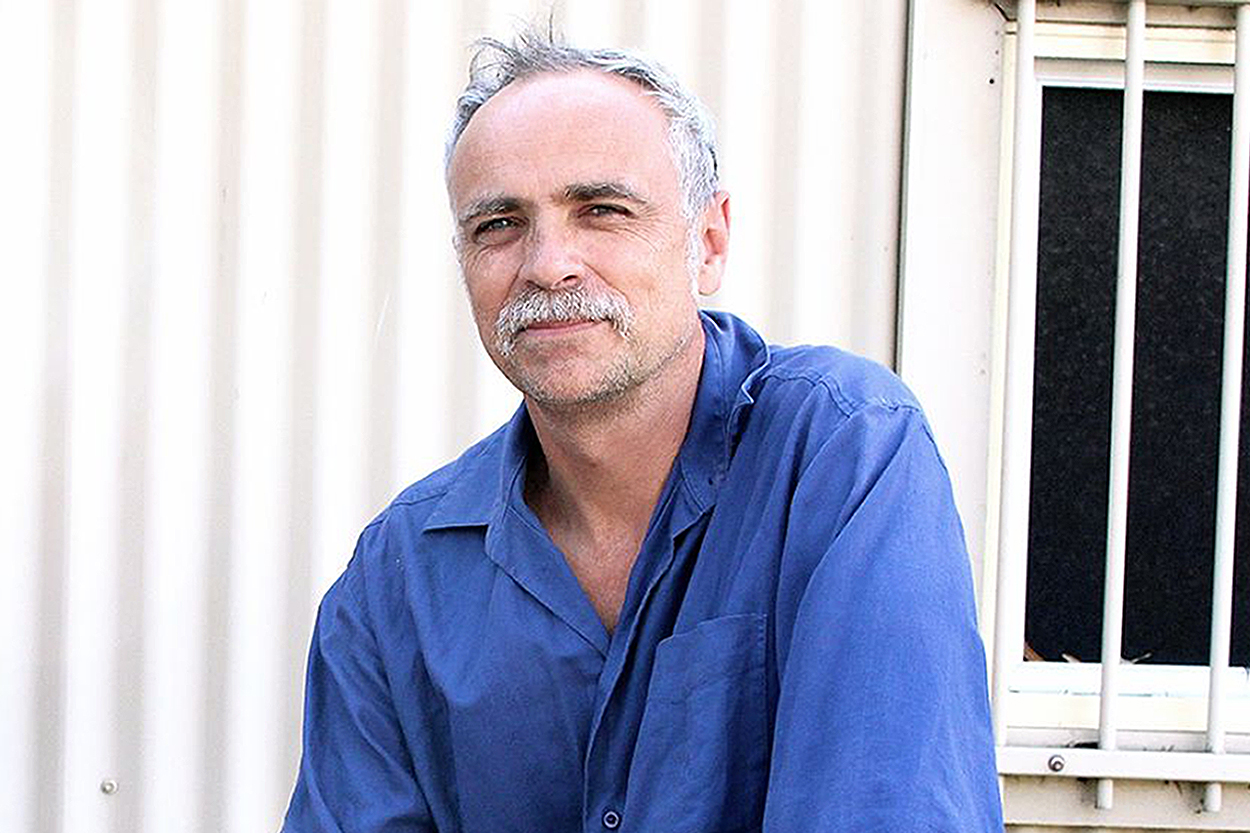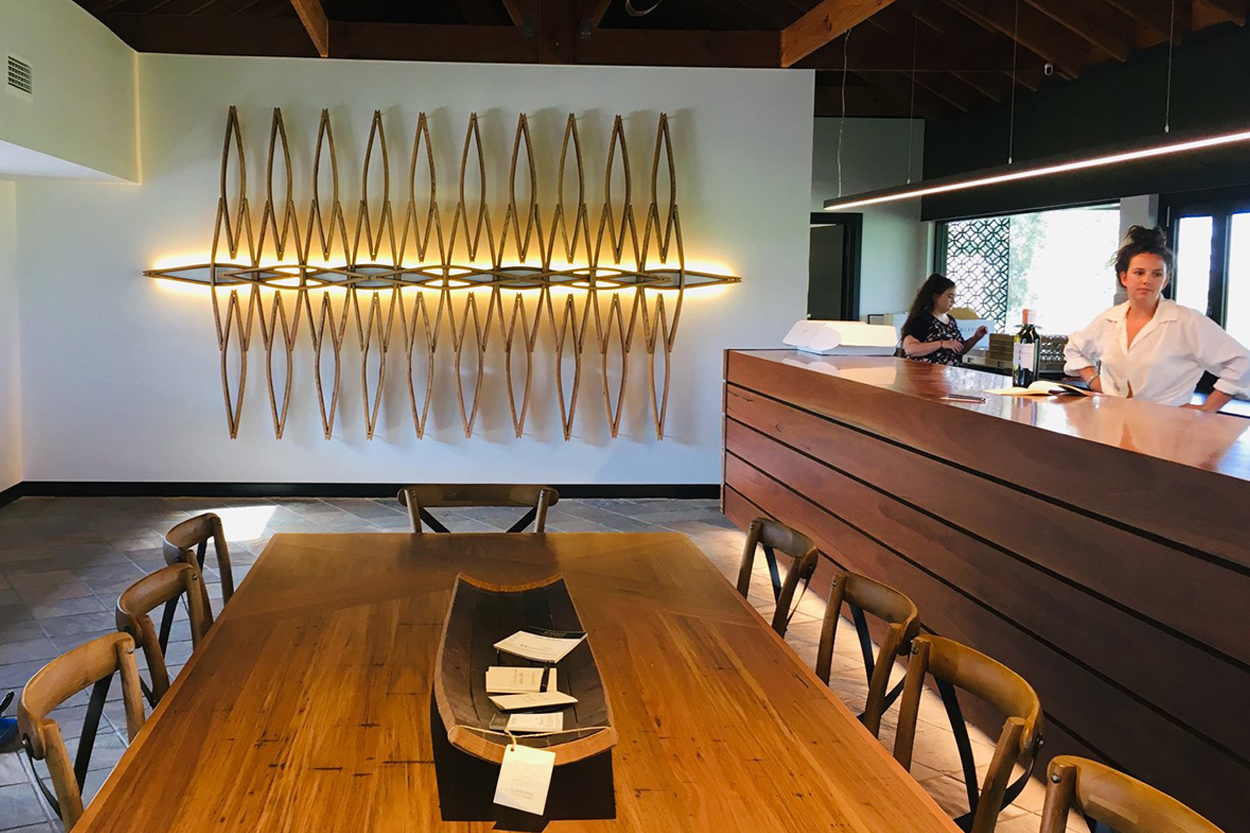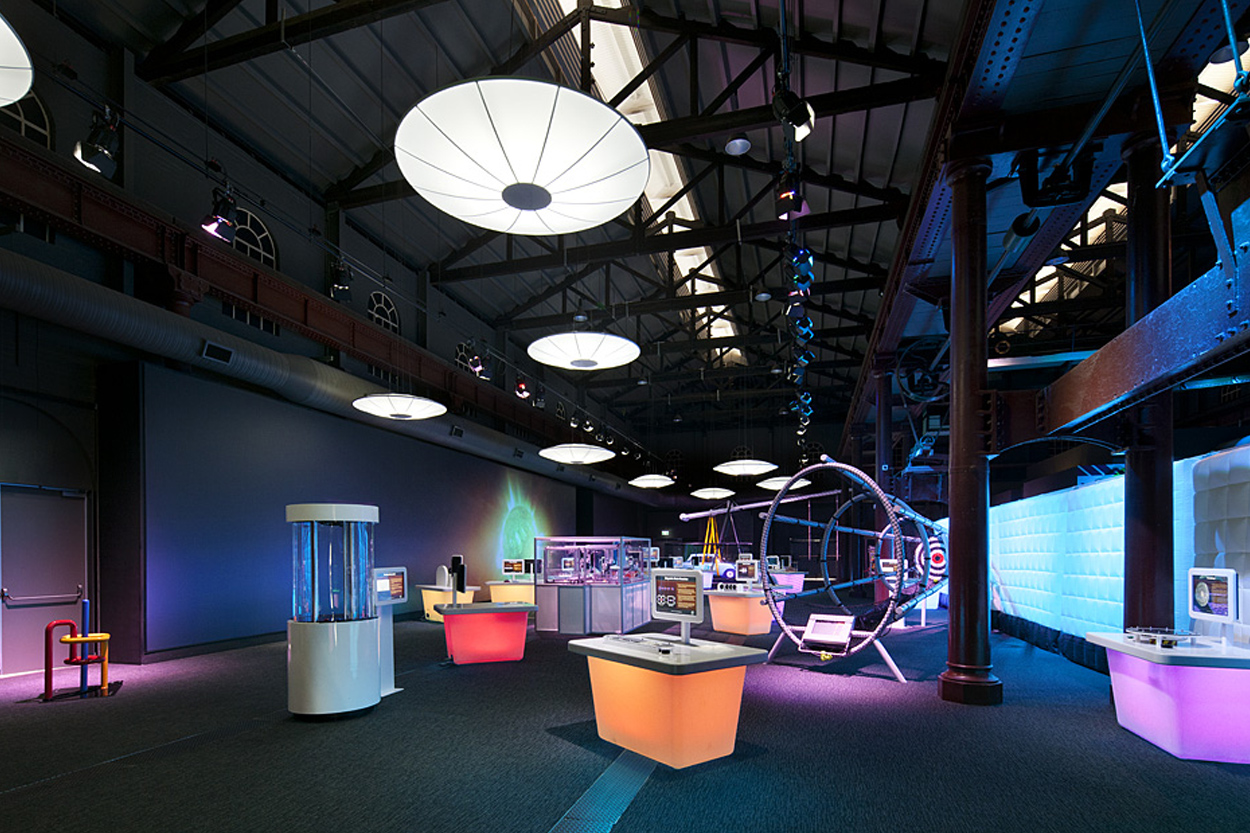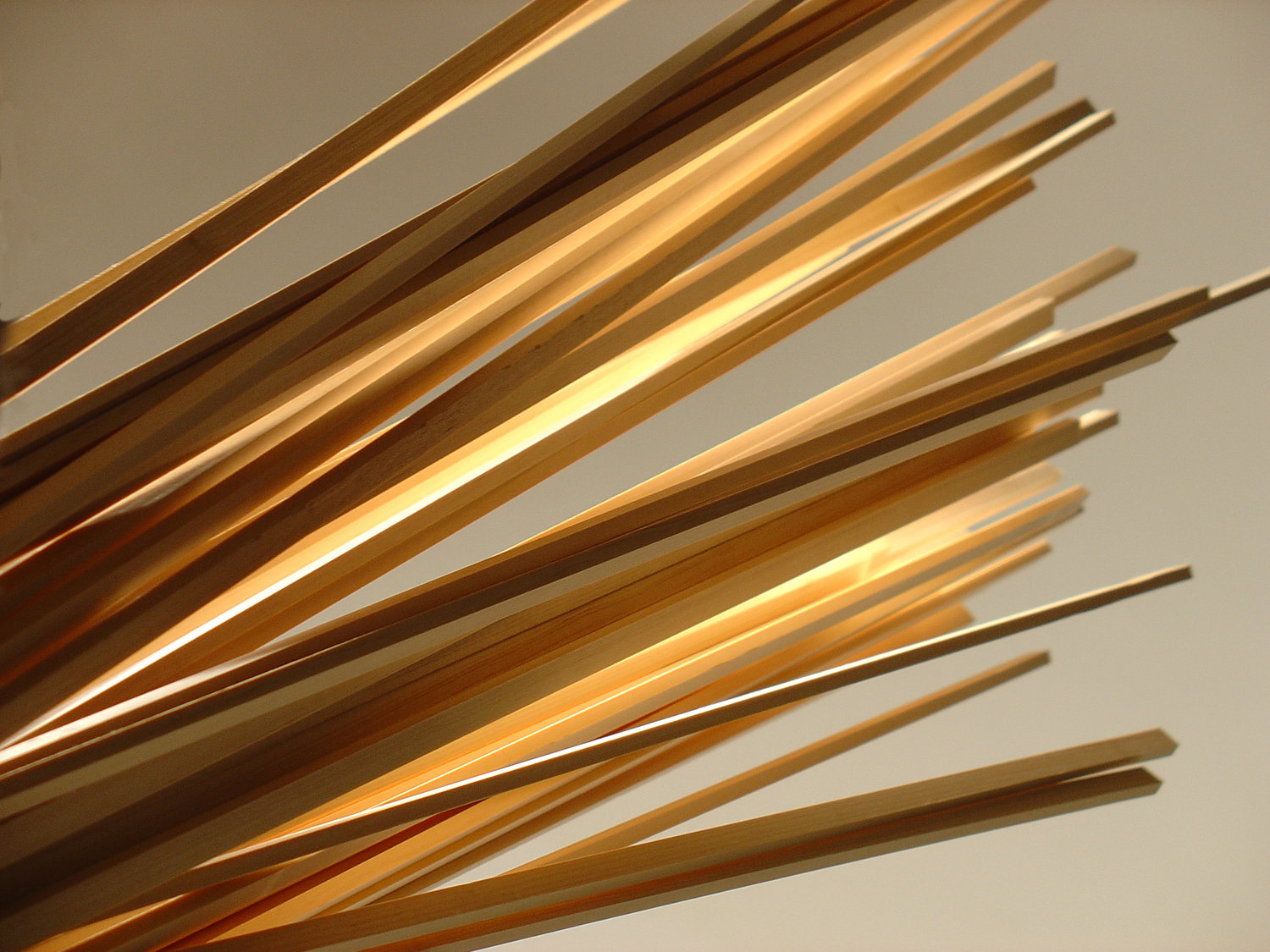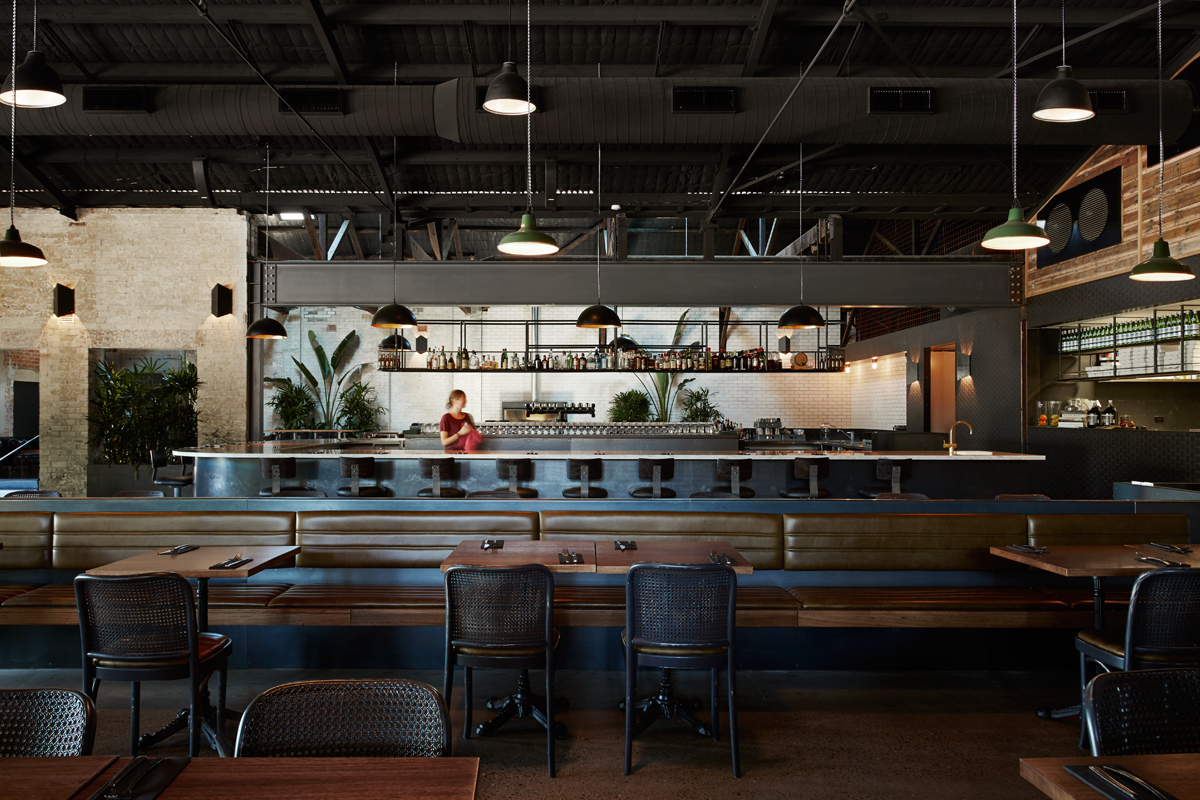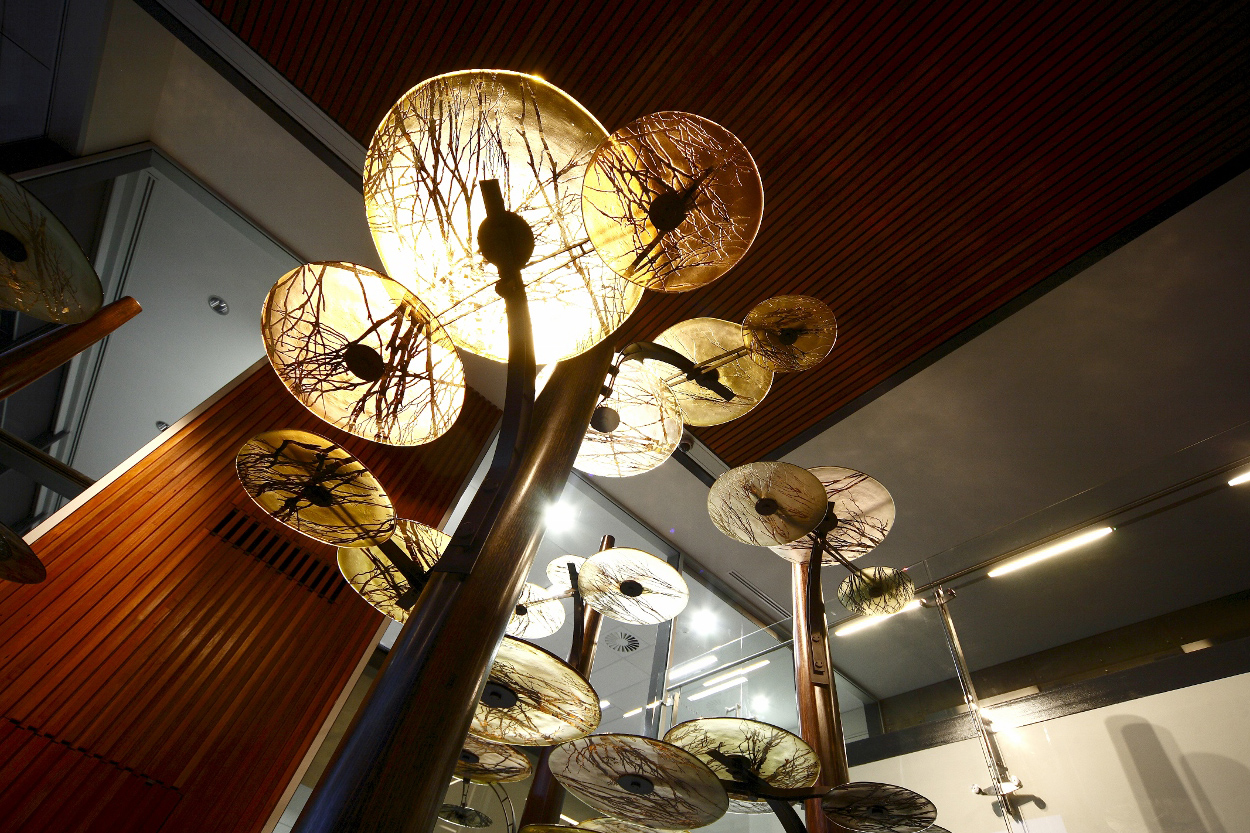 JONATHAN EVERETT
From a carpentry background, Jonathan Everett developed a passion for excellence in design and making under the mentorship of master woodworker George Ingham at the Australian National University School of Art in 1992. Jonathan has a broad professional career in design and making through engagement in a myriad of roles, projects and opportunities.
He managed the design and fabrication business Trout for 9 years and was the architectural manager of new Parliament House. Jonathan exhibits his artwork, lectures at universities and undertakes residencies nationally and internationally. 
Jonathan is an artist, designer and fabricator and has become widely respected throughout the creative industries as a thinker, facilitator and fine craftsman. Jonathan is currently an independent consultant for design, exhibition and fabrication projects.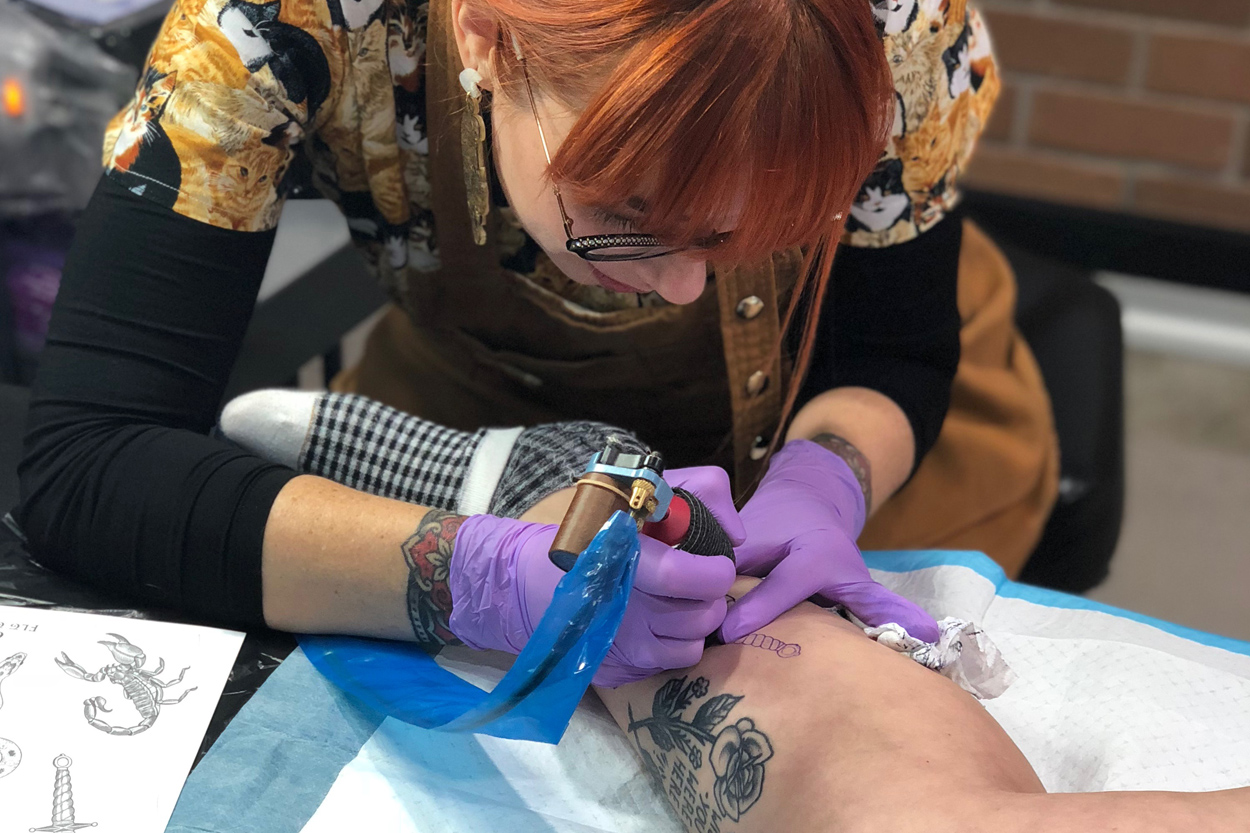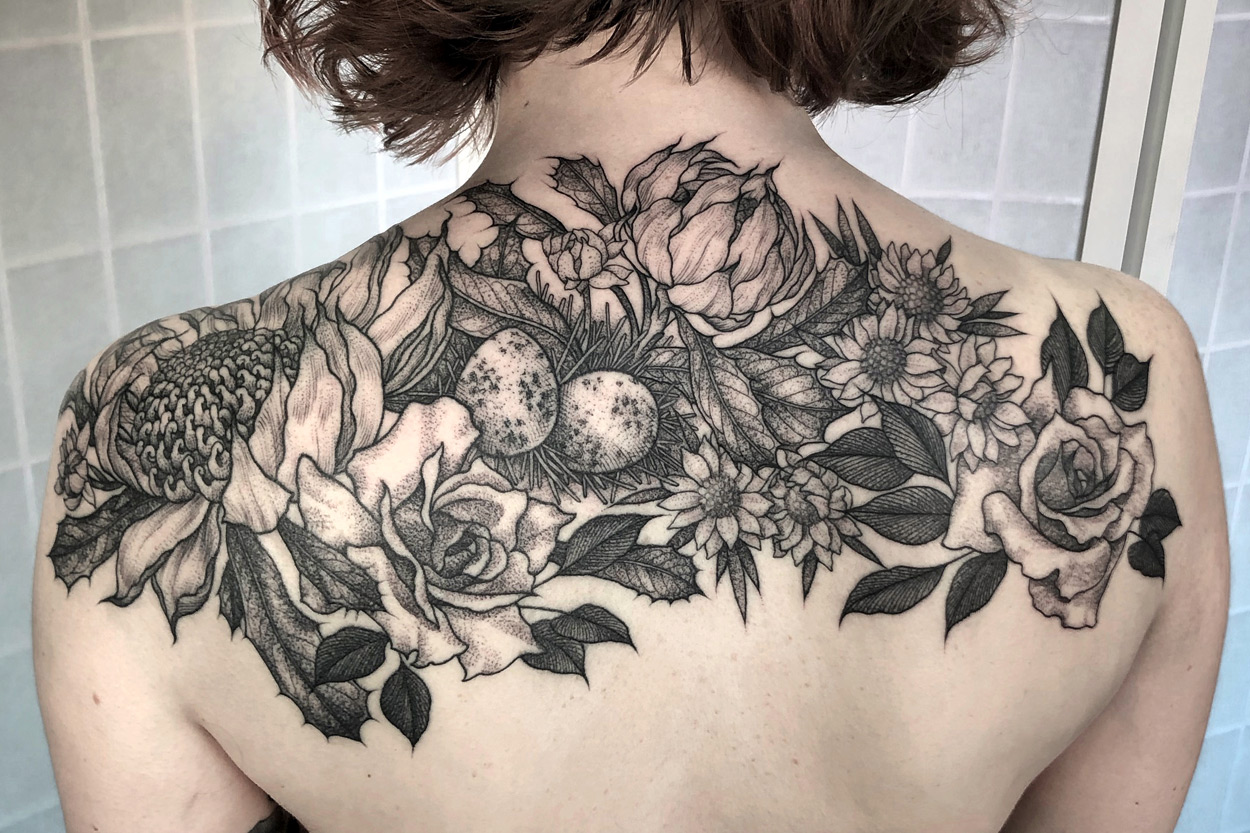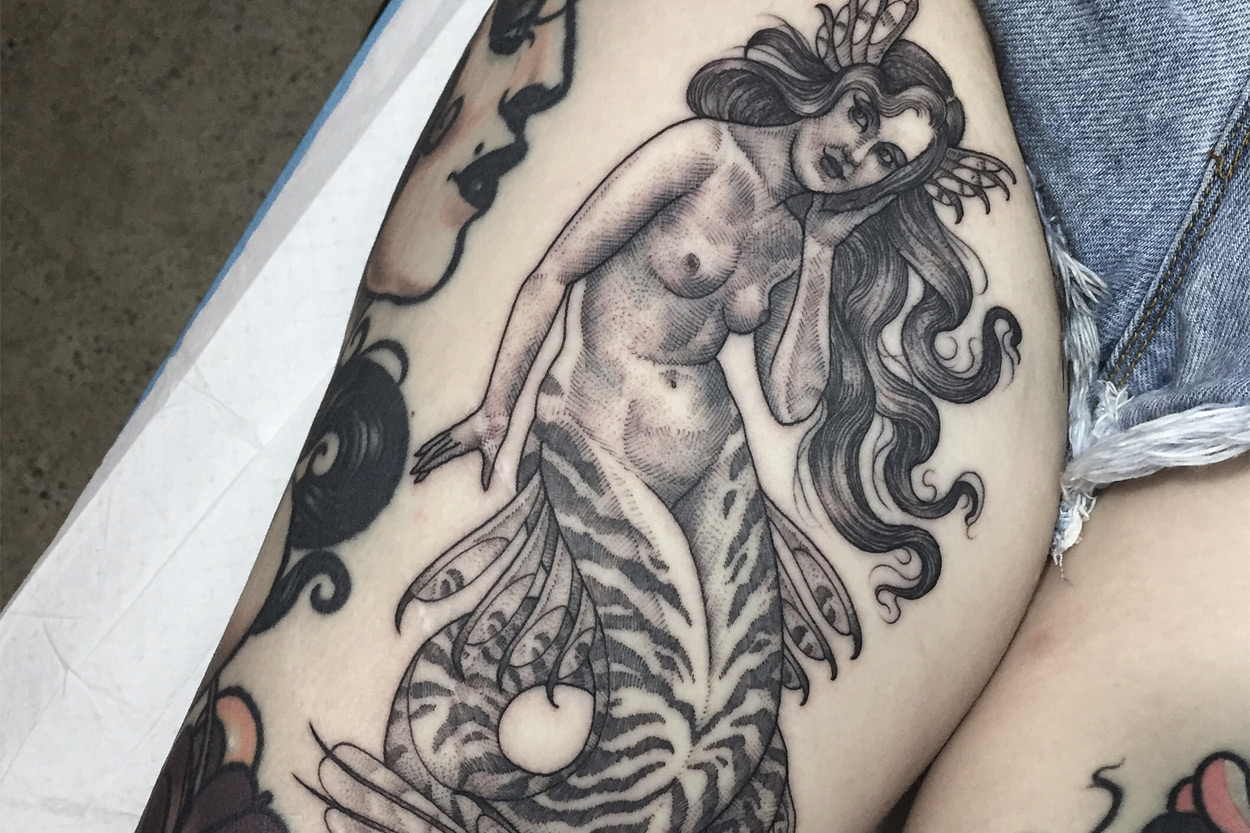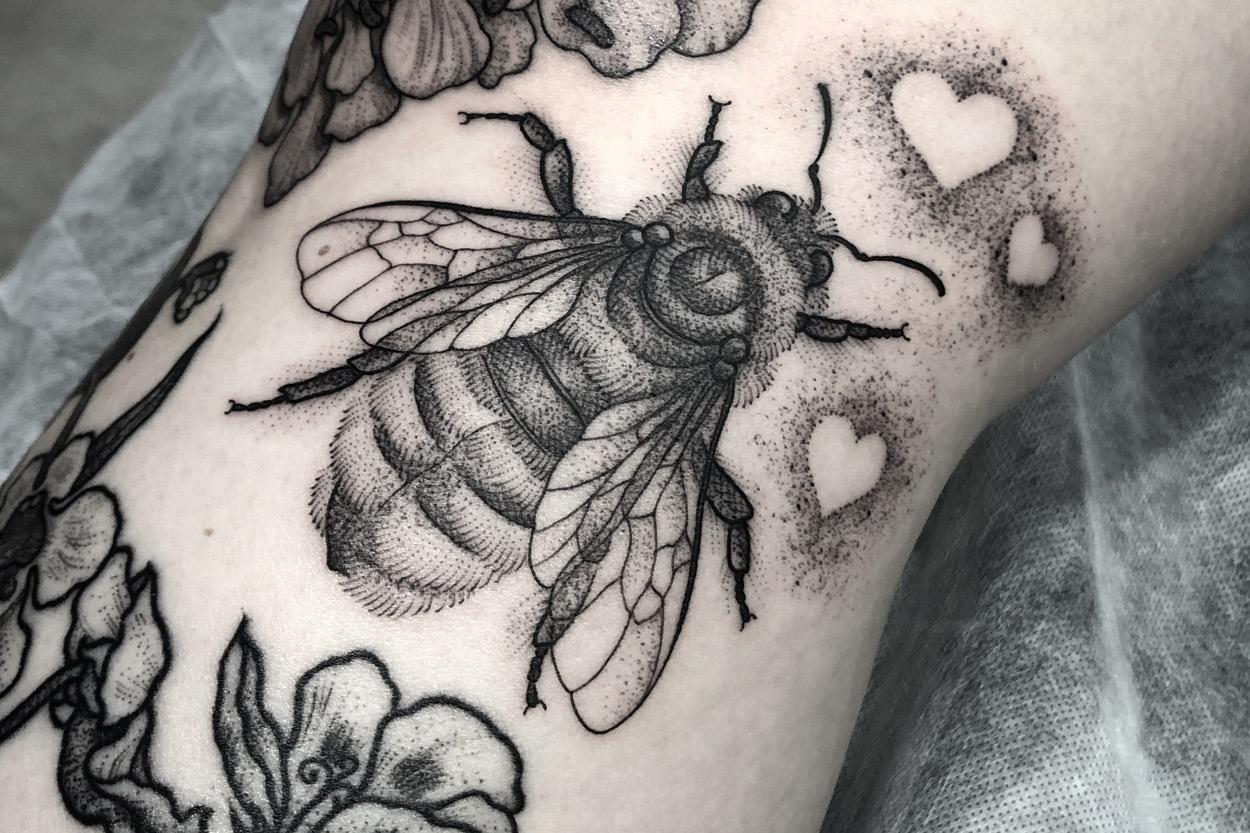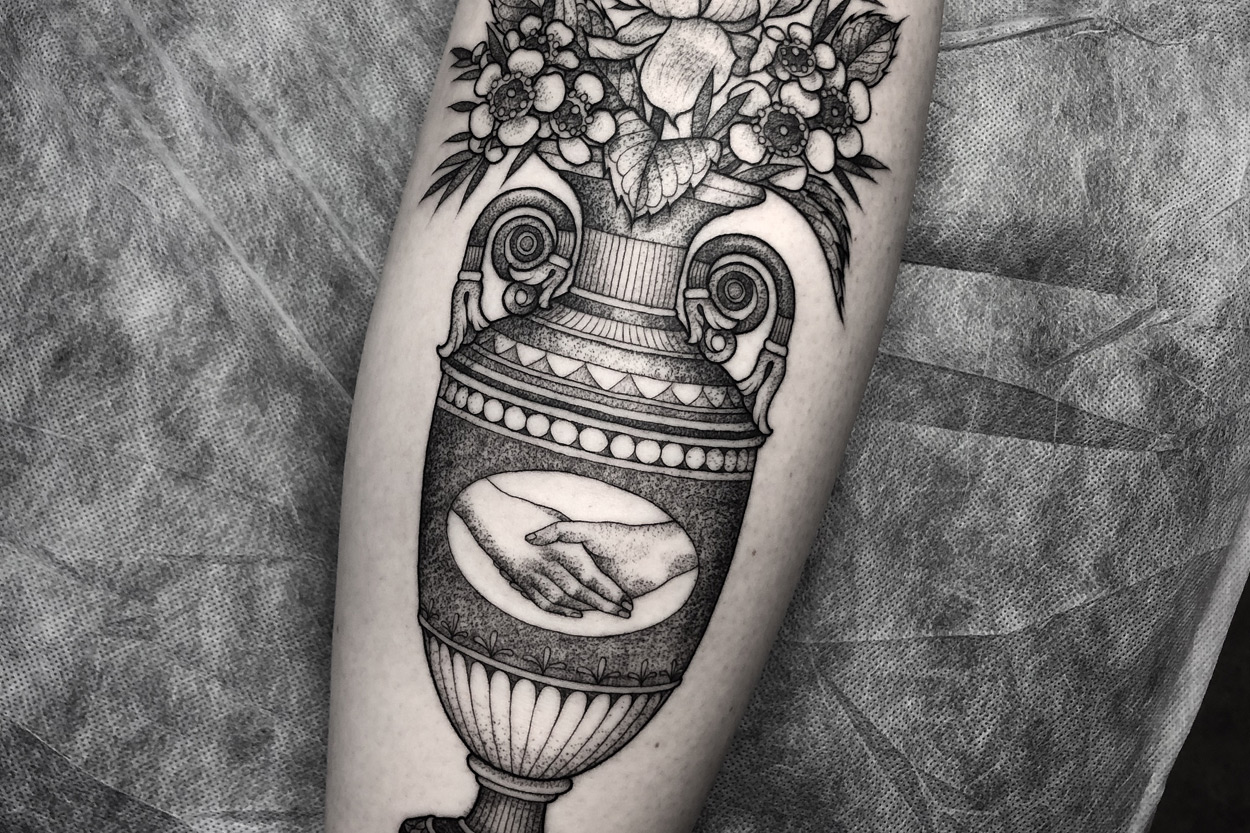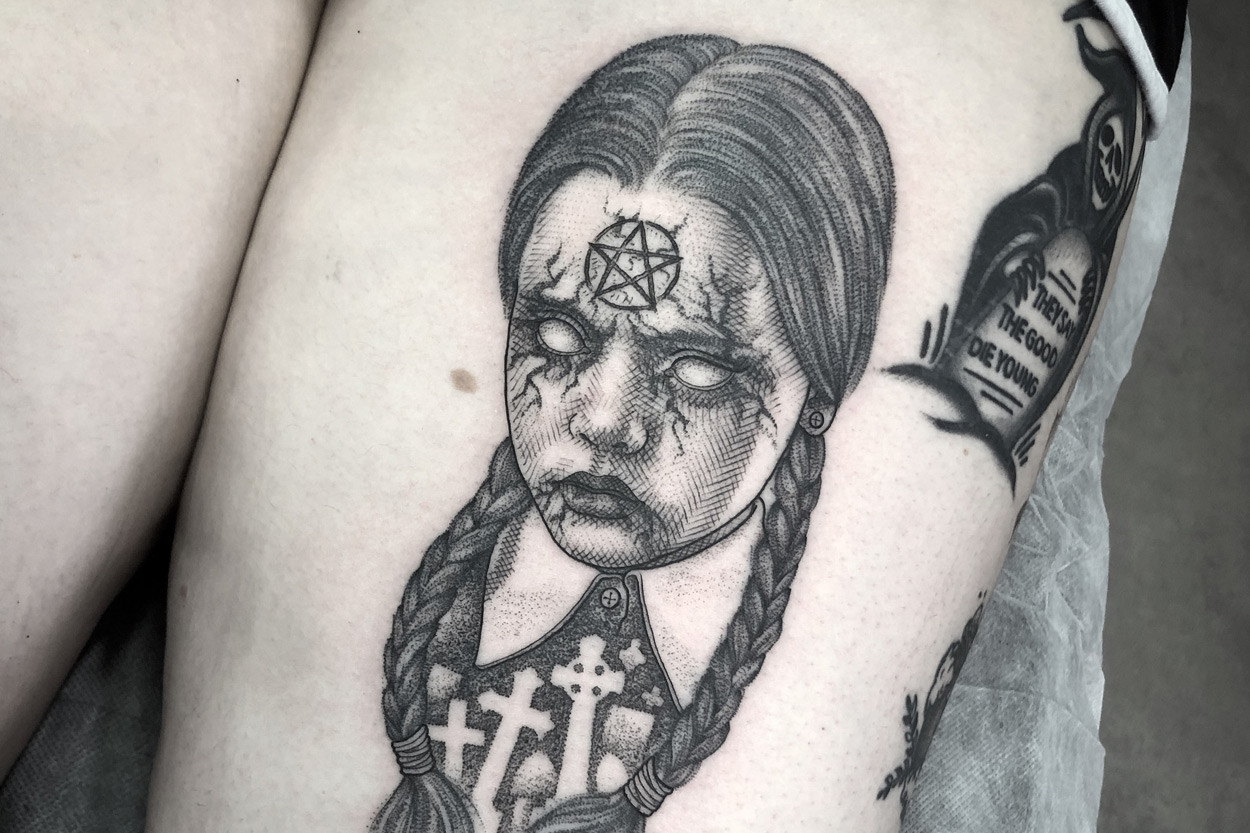 EDDY LOU
Eddy Lou is a tattoo artist and small business owner living in Newcastle (on Awabakal country). Eddy has been tattooing for almost a decade and over the years has rendered her distinctive style, specialising in illustrative pieces and black work with a focus on intricate botanicals, animalia, occult imagery and cross hatched black and grey portraits.
Eddy's practice as a tattooer, fine artist and designer is informed by 15th-17th century printmaking. Stylistically, Eddy is inspired by the likes of Gustave Doré, Norman Lindsay, Albrecht Dürer and William Hogarth.
Receiving a tattoo from Eddy is not a retail experience, rather an exchange between artist and tattoo collector. Eddy ultimately hopes that those who wear her work feel a sense of body autonomy and empowerment as a result of her meticulous approach to design, placement and application.
She works from her private studio FLT Tattoo Studio in Hamilton, NSW.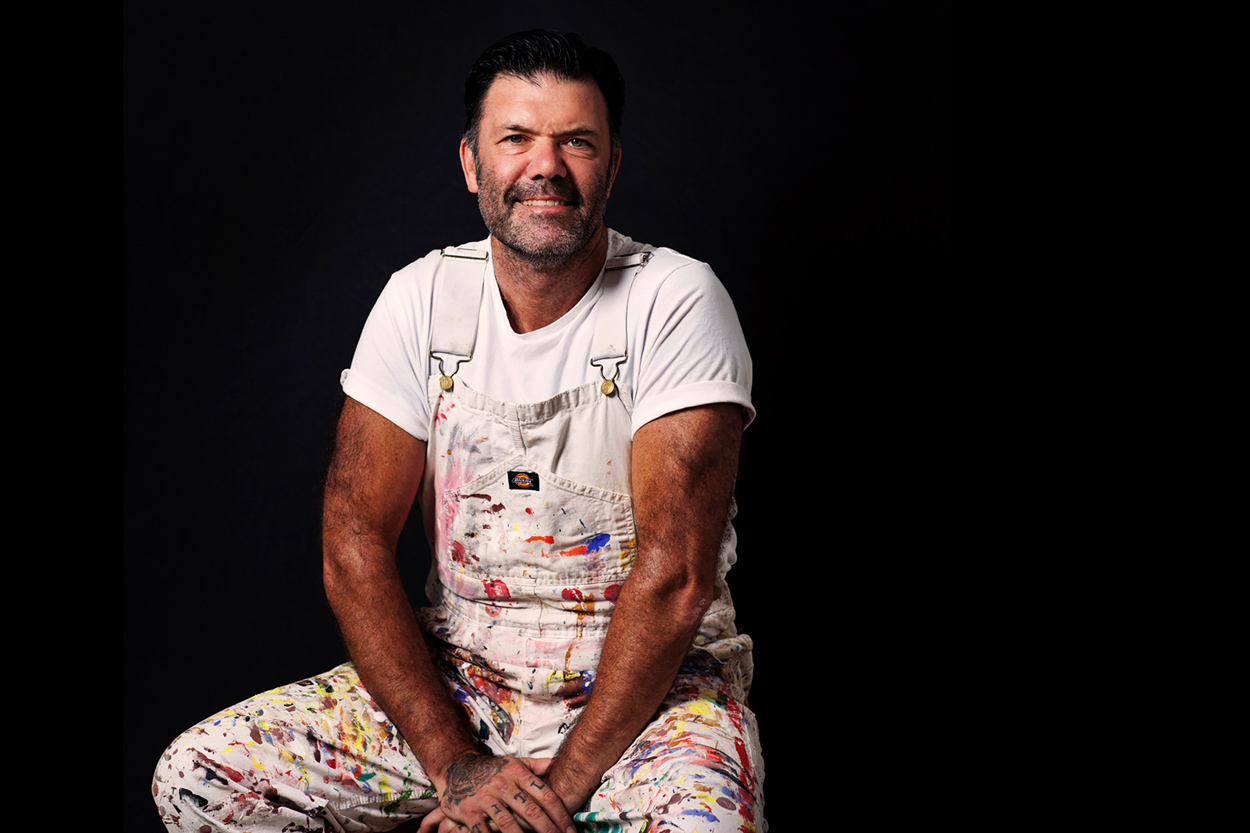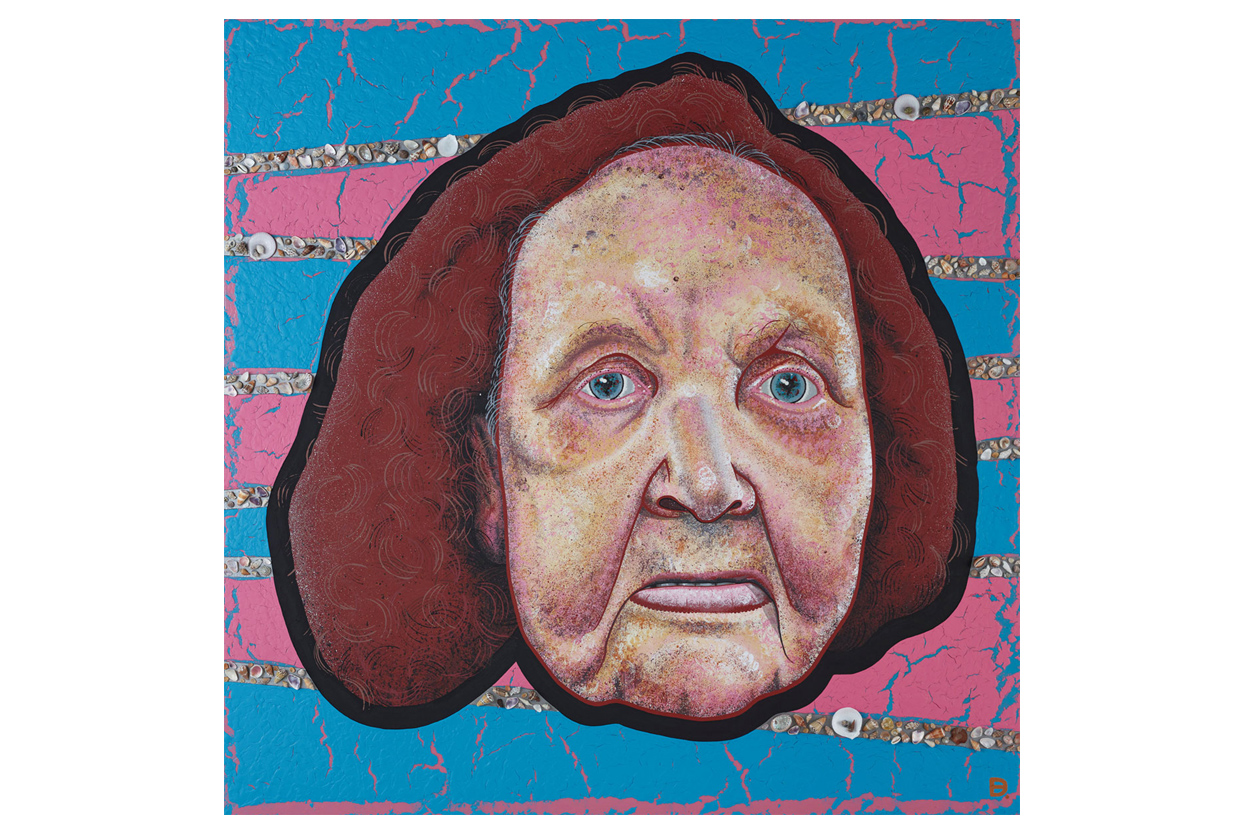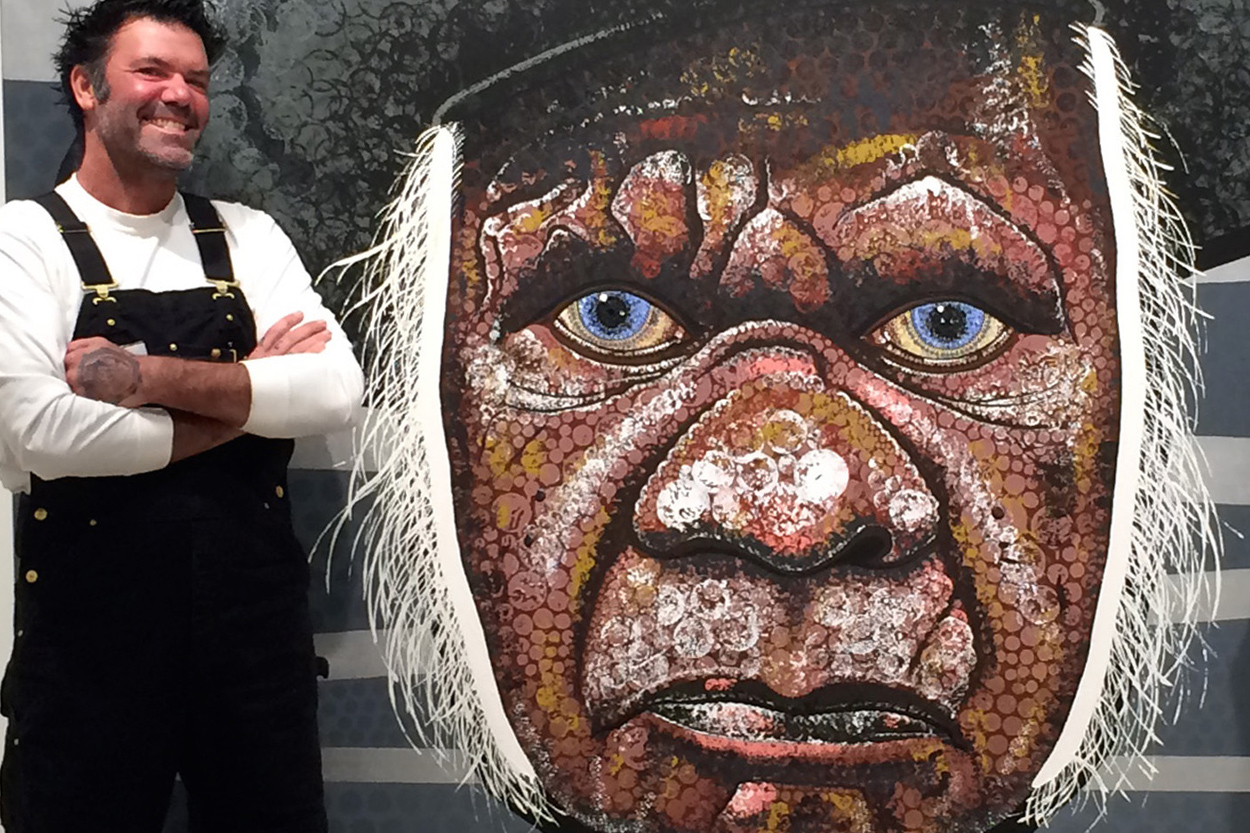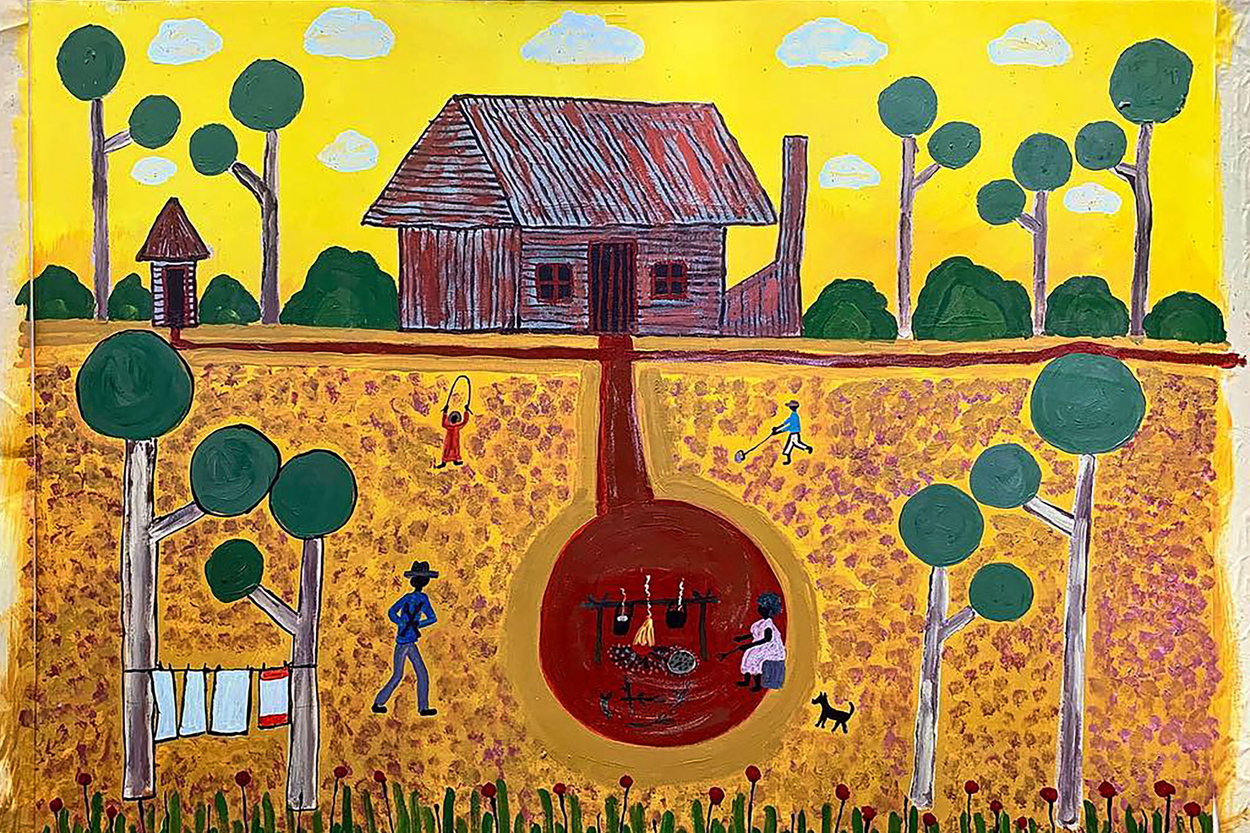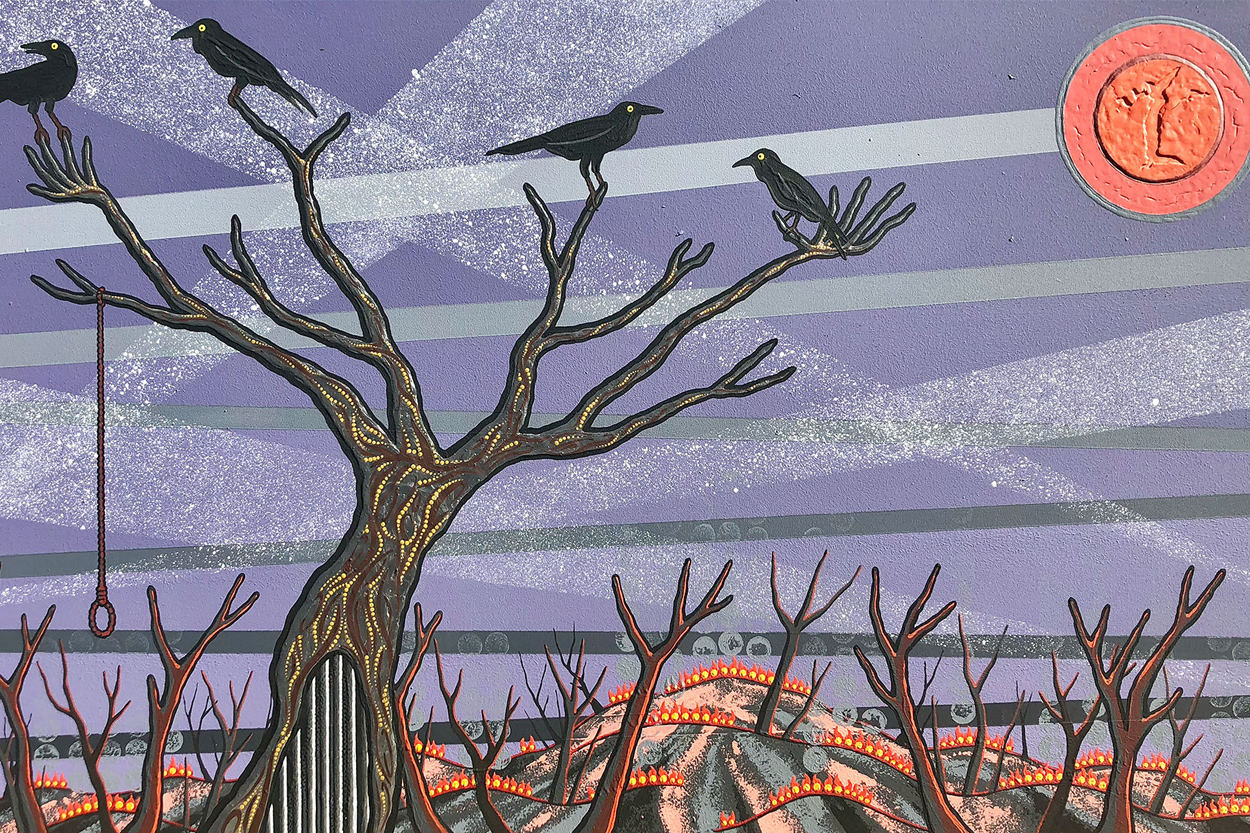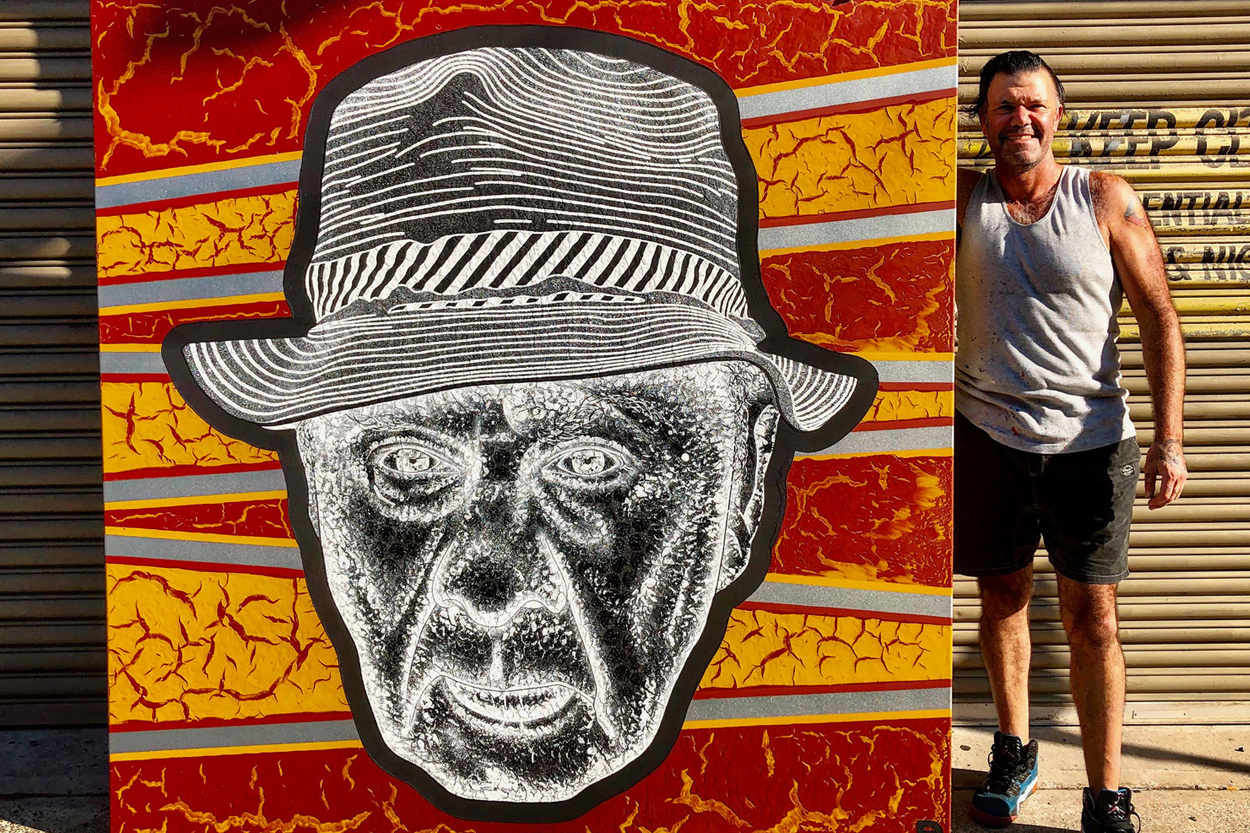 BLAK DOUGLAS
Born Adam Douglas Hill Blacktown (1970) Western Sydney to a Dhungatti Aboriginal Father & Irish / Scott caucasian Mother.
Trained in illustration & photography, became self – practiced in painting with a distinct style & devoutly politicised.
A classically trained Didgeridoo player having performed nationally and internationally accompanying the likes of Christine Anu, Emma & Casey Donovan, Jessica Mauboy, Jenny Morris, Jane Rutter and Peter Sculthorpe. Major events have included Australian Idol, The Deadlys, The Rugby World Cup opening ceremony, Yabun and the Sydney welcome for Nelson Mandela.
Collections in Blacktown, Liverpool, Campbelltown, & City of Sydney Councils, Aboriginal Art Museum (Utrecht), National Gallery of Australia, Art Gallery of New South Wales, National Maritime Museum, National Museum of Australia, Australian Museum, Town Hall Collection & Taipei Museum.
A successive finalist in the Telstra National Indigenous Art Award, the Parliament of NSW Aboriginal Art Prize, The Mosman Art Prize and a 2015,18,19 Archibald & Wynne Prize finalist.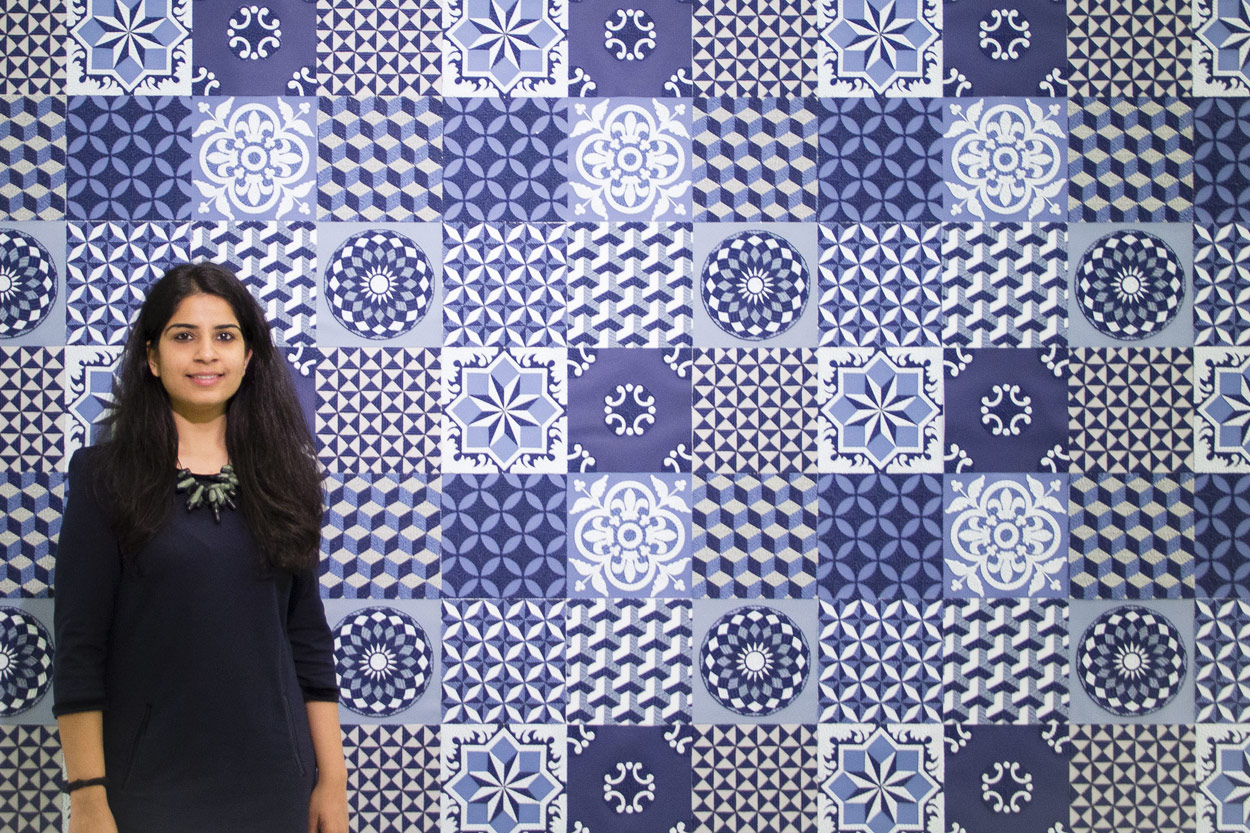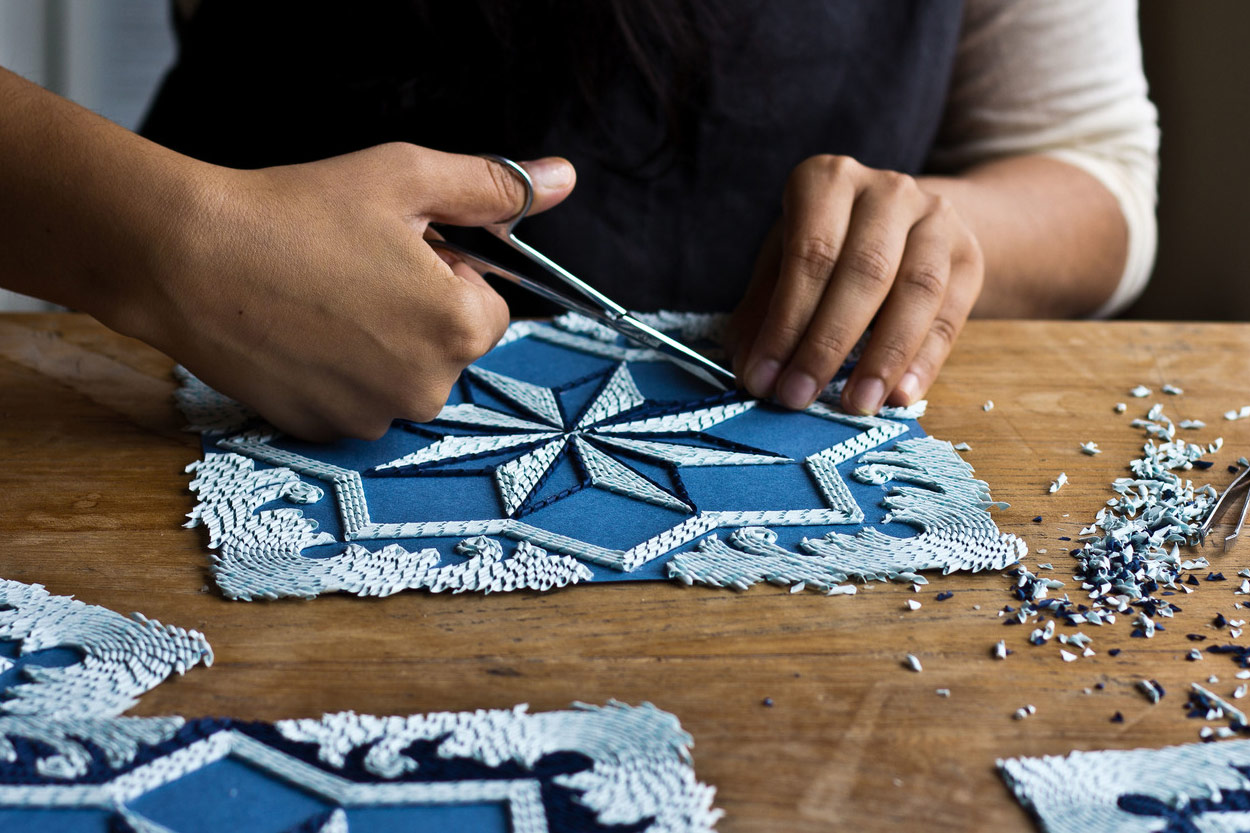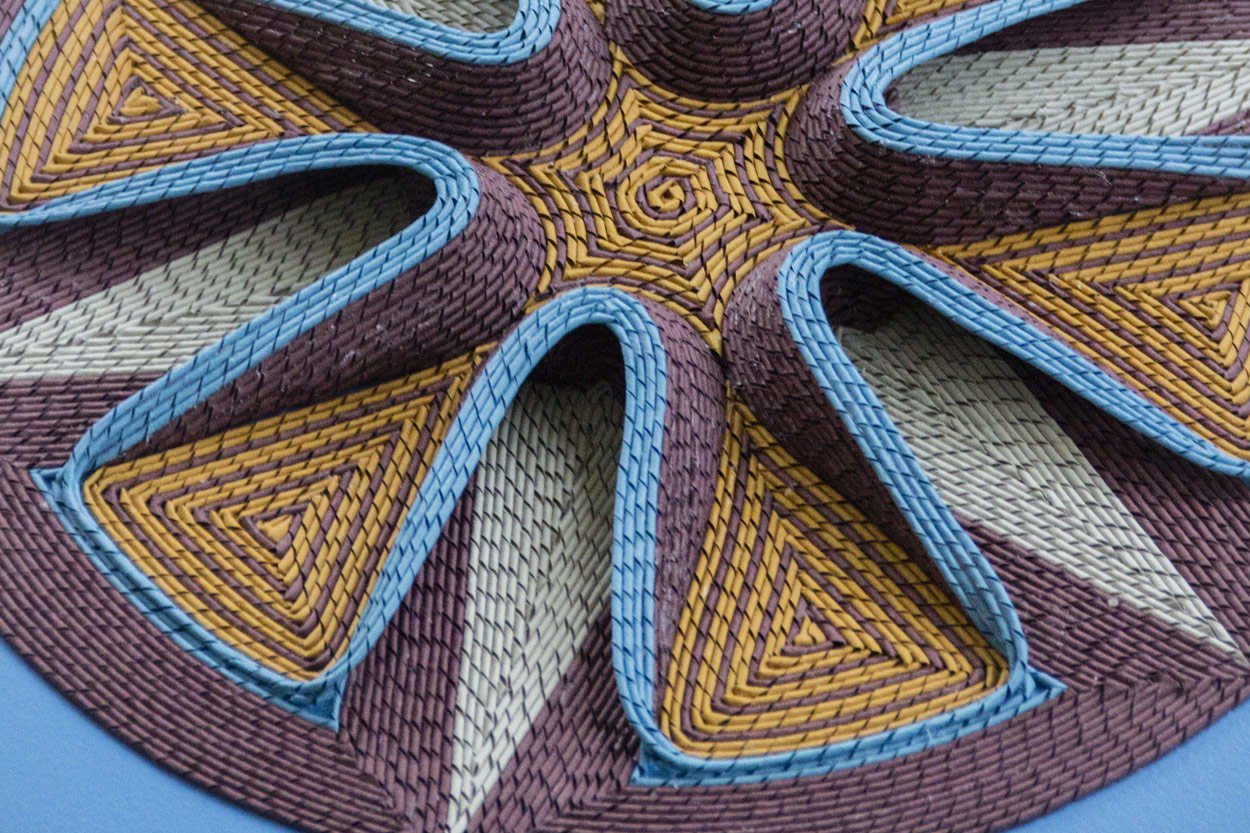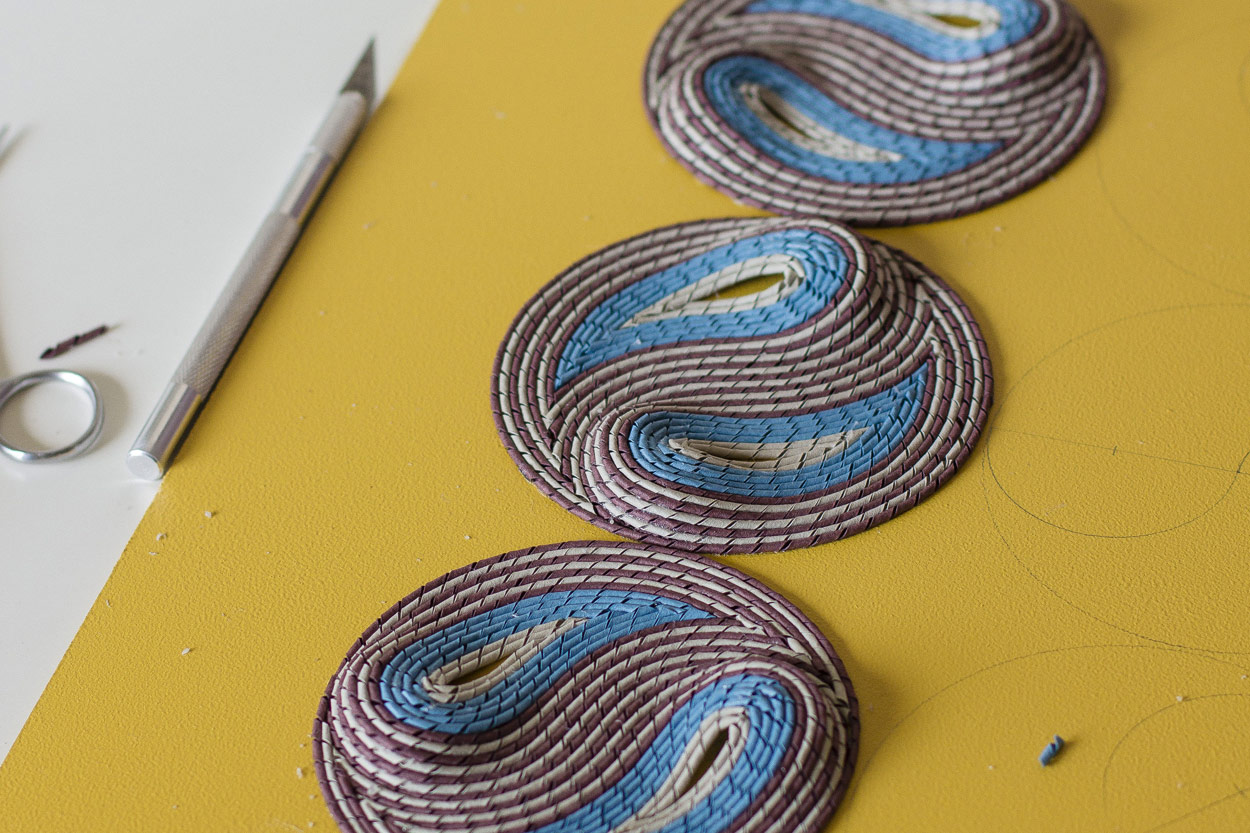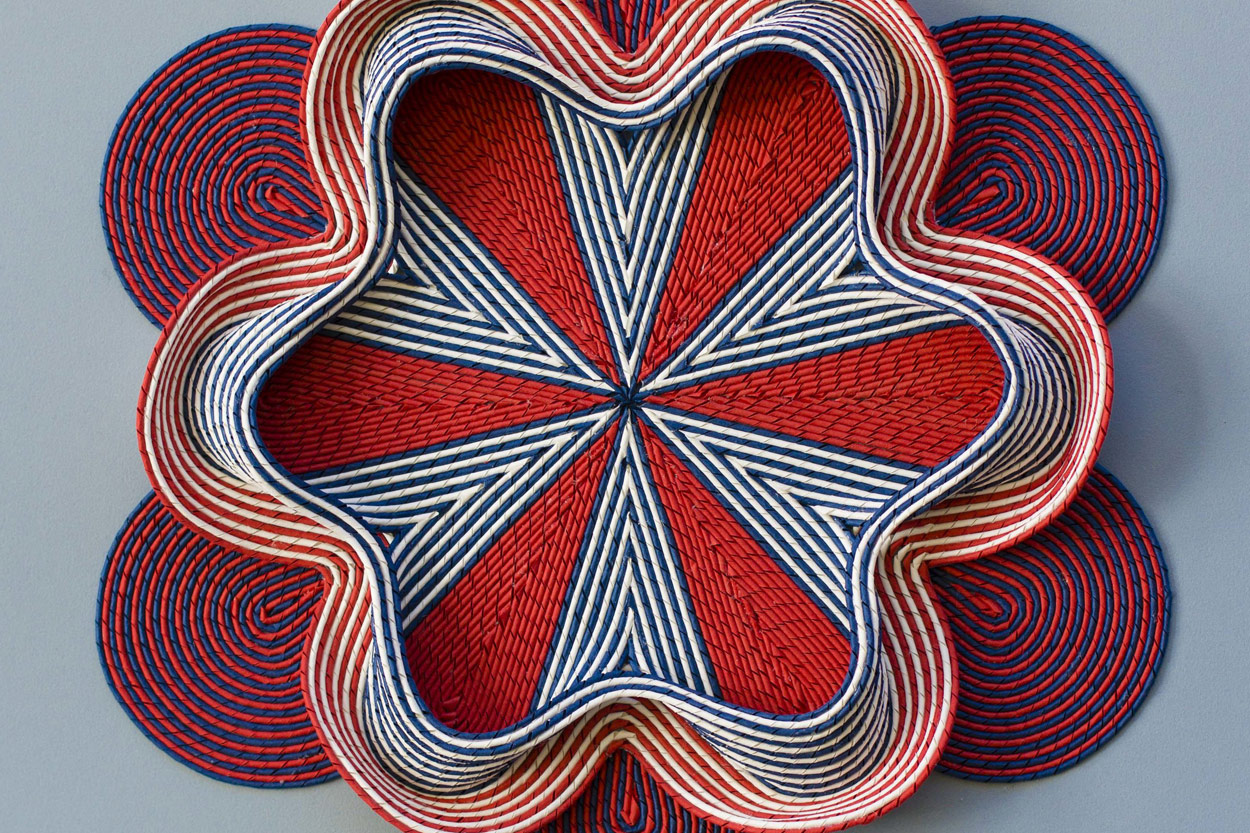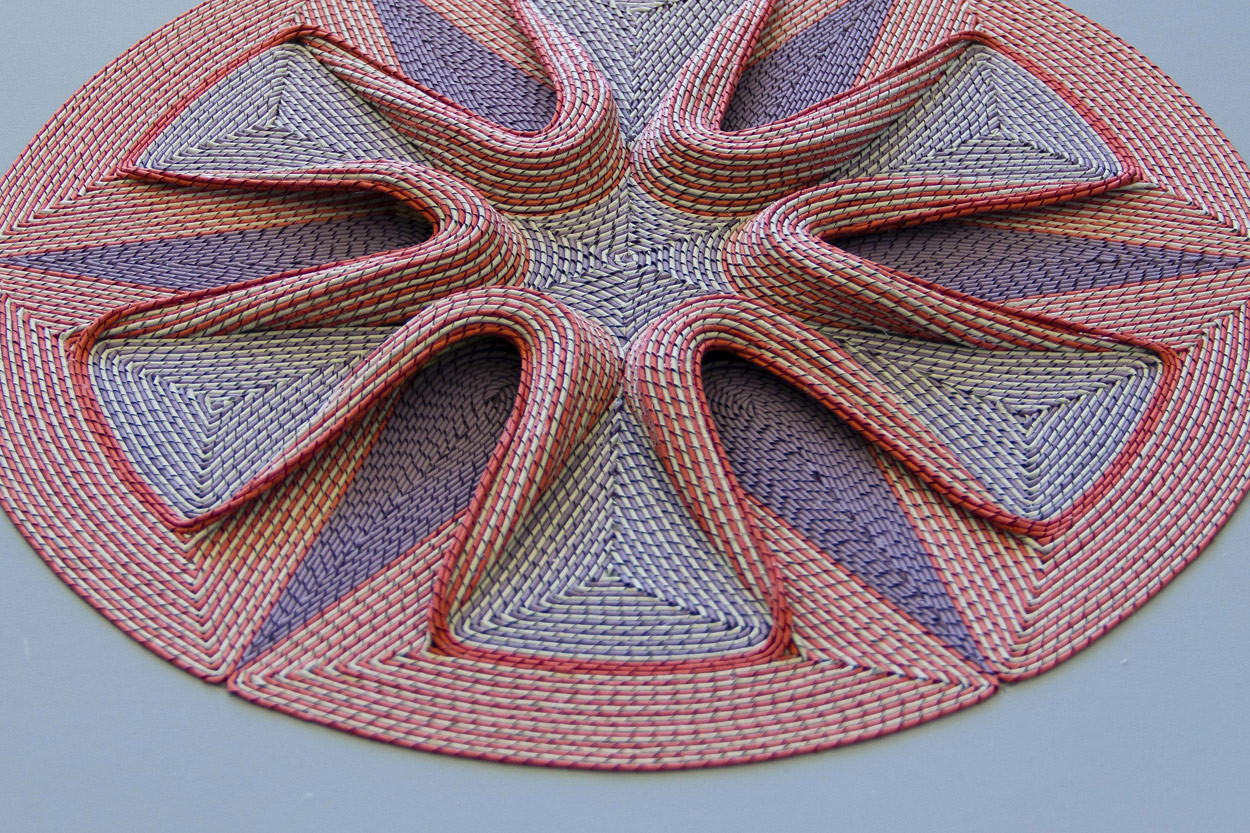 GUNJAN AYLAWADI
Gunjan Aylawadi is an Industrial designer and a self-taught artist. She was born in India and currently lives and works in Sydney, Australia.
Placed between an exploration of memory, materials and meditative sensory pleasures, Aylawadi draws inspiration from repetitive geometric patterns and relief work found within arabesque art & architecture that she grew up around in India. Her work, geometric in its formal language, is an abstraction of those visuals of wonder and tactile memories of handmade objects of her growing up years.
In their current form, her works are meticulous paper weavings where paper is both material and colour. With a unique technique born out of a longing to touch & feel her medium and to slow down in a fast-paced world, Aylawadi's works articulate her desire to draw out meaning from mayhem. 
Help us celebrate 5 years in support of the arts in Newcastle with reach across Australia and abroad.
Gain inside knowledge on your industry through creative talks, discussions and teachings. More importantly, shake hands, rub shoulders and enjoy a cold beer with your peers and creative industry leaders.
GENERAL
ADMISSION
TICKETS
- Tickets and ID must be presented to enter.
- Lunch service is allocated to all ticket holders.
- Tickets & Student ID must be presented to enter.
- Lunch service is allocated to all ticket holders.