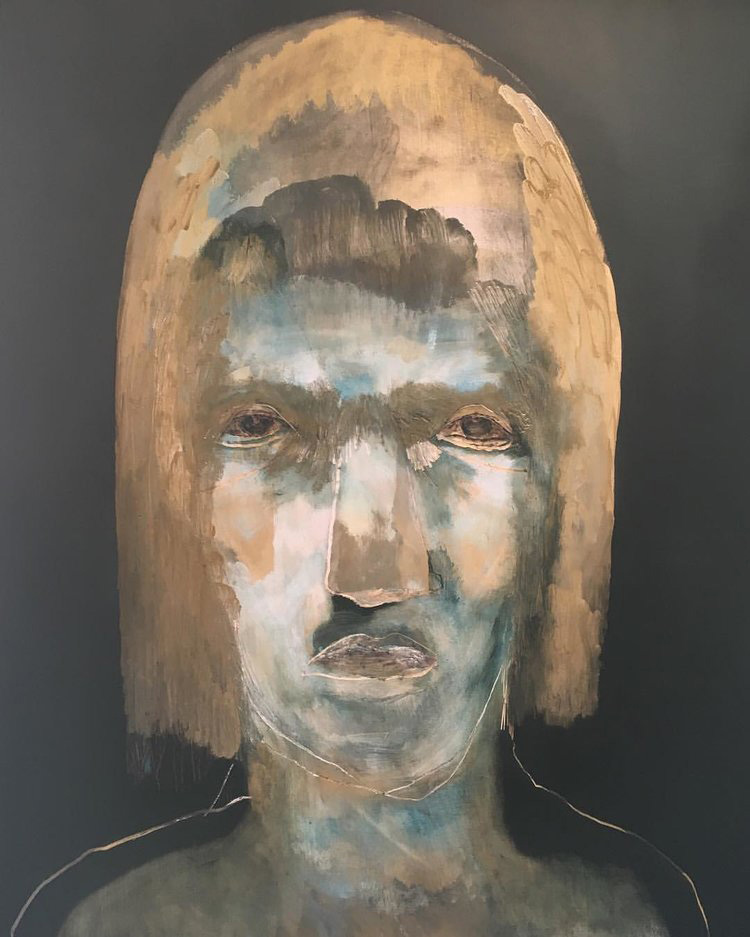 SALLY BOURKE
2015 SPEAKER
I was born in Sydney in 1973 and soon after that, my family returned to my dad's much loved Western NSW.
It was Dubbo where my mother and sixth generation bushman father opened a gun store. We were a standard rural working class family who made compromises to pay the bills and support each other.
I don't know if I was born an artist but I certainly was made into one. My earliest memory of making art was sitting on the veranda at my parents' house with a box of those cheap, round watercolours that make ghostly marks on paper. I did a painting of a pot of flowers that my mother had grown. I remember her walking past and then doing a double take, she turned and said to me, 'That's actually good'. It was the first time I'd really heard those words. I buried that little seed in my chest and I guess it grew later.
I loved animals when I was young. It was always a fight of conscience to go hunting with my father, but it was my opportunity to be with him. We would travel to remote places and camp in bush huts. My art stems from those experiences. Killing one thing to love another. Being in the middle of nowhere, but knowing where you come from. Having everything but appreciating nothing I was given.
The faces and scenes I portray in my work are attempts to make reconciliations with my past, live in the present and imagine the future. I paint people from the inside out. At any given moment I am working on around ten to twenty paintings at a time in the studio. That way I can sit with them and see which demands my attention the most. But I always start with the ugly duckling. I work across multiple mediums and am constantly experimenting with them to create new ways of telling my stories.
Website:  www.sallybourkeart.com.au